It's time to take a trip down memory lane and revisit some of the best '90s anime there is. From classics like Dragon Ball Z to more recent additions like Cowboy Bebop, the '90s was a decade that cemented anime's place in the pop culture zeitgeist. So, without further ado, here are the best '90s anime you need to binge-watch right now!
The Top 10 '90s Anime
#1 Dragon Ball Z
Dragon Ball Z is the anime that started it all for many people. If you grew up in the '90s, chances are you watched this show religiously. Dragon Ball Z followed the adventures of Goku and his friends as they fought to save the world from evil. With its mix of action, comedy, and drama, Dragon Ball Z was a show that had something for everyone.
#2 Cowboy Bebop
If you're looking for a more adult-oriented '90s anime, then Cowboy Bebop is the show for you. Set in a future where bounty hunters roam the galaxy catching criminals, Cowboy Bebop follows the adventures of Spike Spiegel and his ragtag team of hunters. With its noir sensibilities and unique art style, Cowboy Bebop is an anime that still holds up today.
#3 Neon Genesis Evangelion
Neon Genesis Evangelion is an iconic mecha anime that follows teenager Shinji Ikari as he pilot's an enormous robot called an Evangelion. While it may not be everyone's cup of tea, there's no denying that Neon Genesis Evangelion has left a lasting impression on the world of anime. If you're looking for something existential and thought-provoking, then this '90s anime is for you.
#4 Pokemon
Pokemon was (and still is) a cultural phenomenon. The story of Ash Ketchum and his quest to become a Pokemon master captured the imaginations of kids all over the world. With hundreds of lovable Pokemon to collect and battles to be won, it's no wonder this show was (and still is) so popular.
#5 Outlaw Star
Outlaw Star is a lesser-known but no less excellent '90s anime. The series follows Gene Starwind and his crew as they travel across the galaxy in their starship, the Outlaw Star. Along the way, they get wrapped up in all sorts of adventures, making Outlaw Star an exciting and unpredictable watch. If you're looking for something that's off the beaten path, this is the perfect anime for you.
#6 Sailor Moon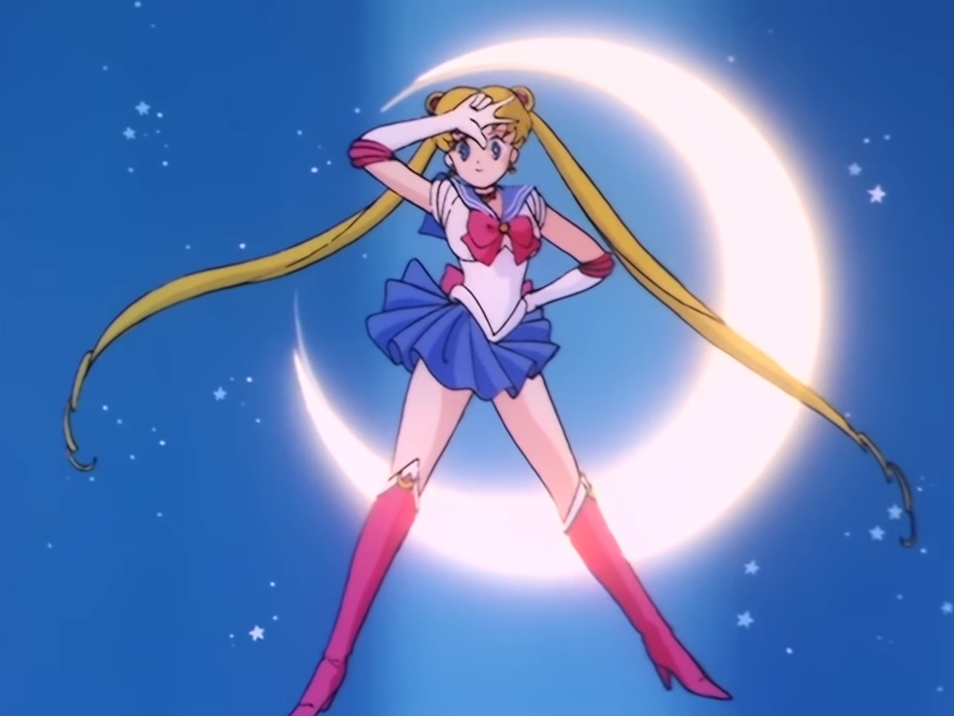 Sailor Moon is an iconic anime series from the '90s that has been beloved by generations of fans. It certainly didn't get to that level of appeal without good reason– Sailor Moon offers a unique blend of comedy, action, romance, and adventure.
It follows a group of teenage girls called the Sailor Scouts who fight off evil aliens while also juggling their lives as high schoolers in Tokyo. There's something for everyone, whether it's Usagi's lighthearted attitude or heartwarming moments with her talking cat Luna.
The art style is also incredibly charming — brightly coloured, full of energy, and boisterous poses. Plus it features some truly memorable fight anime sequences and villains who bring out enough drama and tension to keep viewers on their toes.
#7 Yu Yu Hakusho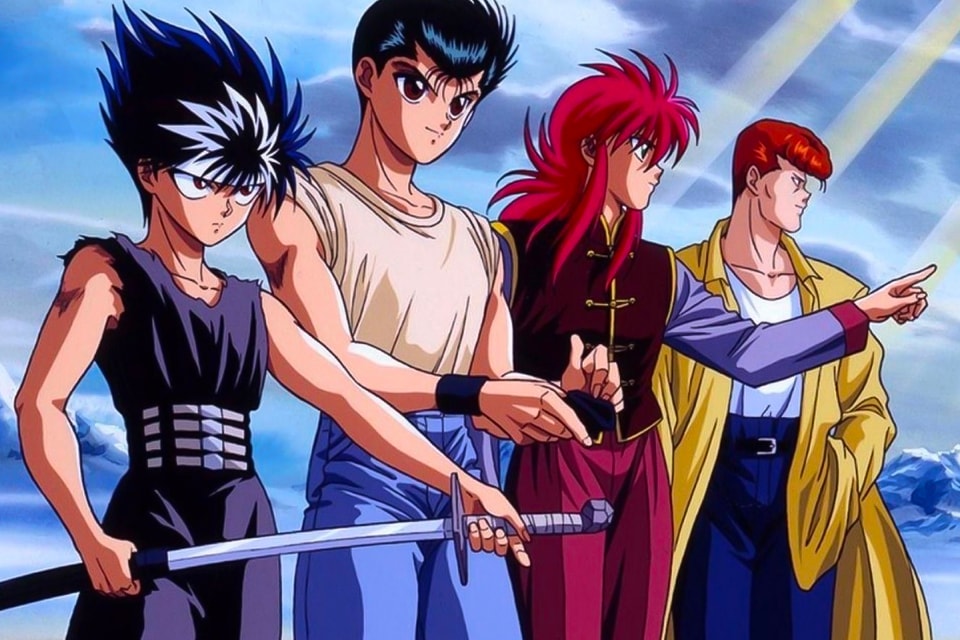 Even today, Yu Yu Hakusho is considered a classic in the world of '90s anime. The series originally aired in 1992 and was only completed after 112 episodes. Despite its slow start, however, the show received huge popularity thanks to intense martial arts battles, humorous dialogue and dynamic characterisations.
One thing that sets this show apart from others in its genre is its amazing soundtrack, which is both nostalgic and modern at the same time. The music captures all of the emotions that make this show special, from fast-paced action sequences to heartwarming moments between characters.
#8 The Vision of Escaflowne
Set in a world full of mythical creatures and flying airships, this show follows the adventures of teenage girl Hitomi and her attempt to restore peace between warring nations. The characters are incredibly well-rounded and dynamic, with every single one having their own unique quirks that make them lovingly memorable — from Hitomi's incredible psychic powers, the selflessness of Van within, to Dilandau's psychotic temper tantrums.
#9 Martian Successor Nadesico
Martian Successor Nadesico takes some of the best-loved genres from '90s anime and mashes them together in a brilliant way. It is a sci-fi show with robots, aliens, and interstellar travel, but it also contains elements of romance, comedy, and slice-of-life.
As the main character Akito struggles to protect himself and his friends aboard the space battleship Nadesico, he gains unique perspectives on friendship, ambition, and life in general – something that many young viewers could relate to at the time.
It offers plenty of exciting fights, daring rescues, and cool mecha designs while simultaneously delivering memorable characters that grow with each episode.
#10 Slam Dunk
Slam Dunk is an all-time classic. Based on a popular manga, the show follows a down-on-his-luck high schooler as he dreams of basketball stardom and eventually leads his team to the championship. The series offers a mix of high-stakes drama and lighthearted comedy, making for an enjoyable viewing experience.
Besides its exciting plotlines, what really makes Slam Dunk stand out is its characters. Between the former delinquent Hanamichi Sakuragi, the cool and ambitious Kaede Rukawa, and the rest of their misfit teammates, viewers can't help but root for this ragtag crew every step of the way. Even if you aren't big into sports or basketball, in particular, you'll love this old-school anime.
What Makes '90s Anime Memorable
There's no denying it — the '90s was a golden age for anime. Thanks to their distinctive animation style, complex storytelling, and lovable characters, '90s anime continues to hold a special place in the hearts of fans around the world. If you're looking for some quality nostalgia, be sure to check out some of the classics from this beloved decade!
Now, these are just a few of the best '90s anime — but there are so many more great shows out there. What are some of your favourites? Let us know in the comments below!
And if you're looking for more recommendations, be sure to check out our other blog posts about the best anime to watch.