Hi, Alysers! I am excited to share with you my top 20 anime to watch today!
There are a lot of anime shows out there, and sometimes it can be difficult to know which one to begin with. After all, we all have our watch lists and our preferences. And so in this post, I rounded up what are, in my opinion, the top 20 anime that you can watch today!
20. Special A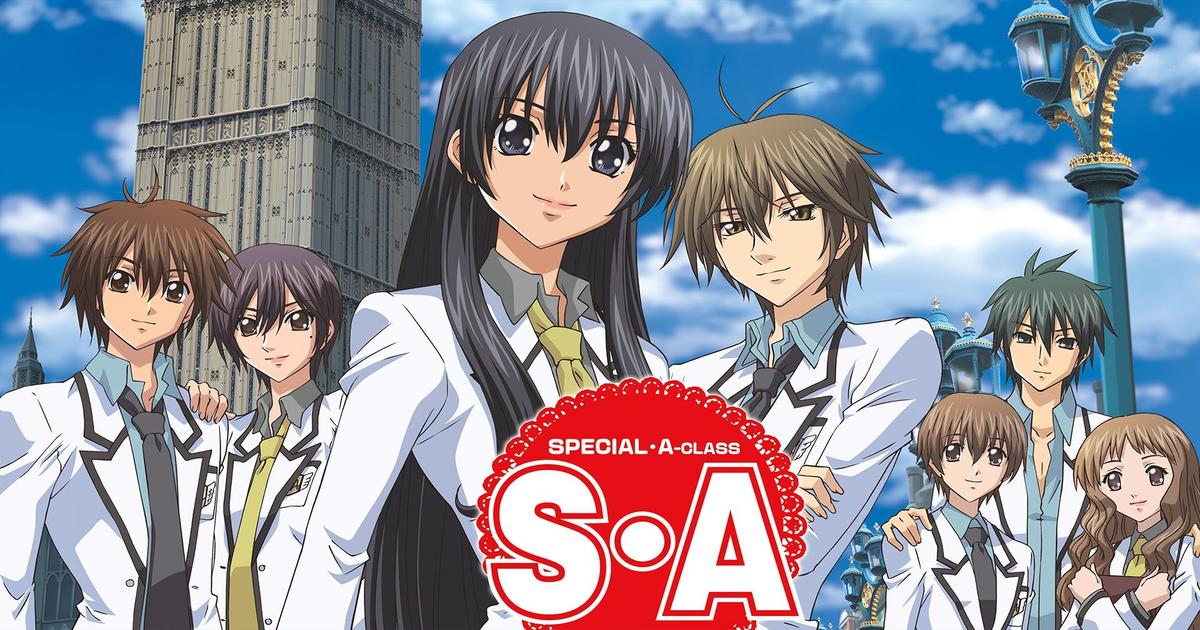 Hikari Hanazono has always been able to do things that normal people cannot. As a child, she assumed no one could beat her—until she met Kei Takishima. Thinking she would win, Hikari challenged him to a match. But things didn't go as planned; she lost not once but each time she rechallenged him. From that point on, she has sworn to best Kei at everything, ranging from academics to athletics.
To achieve her goal, Hikari enrolls in the same school as Kei—Hakusenkan, a prestigious institute for the wealthy. As a pair, they hold the top two rankings in school and are among seven of the academy's best students in a class known as Special A.
[Source: My Anime List]
My thoughts about this anime:
If you're looking for an anime to watch without thinking too much, then this is the one for you. Much of the plot doesn't really make sense, and many elements of the story and the characters are plain unrealistic. But that's part of what makes this such a good and fun anime.
19. Shakugan no Shana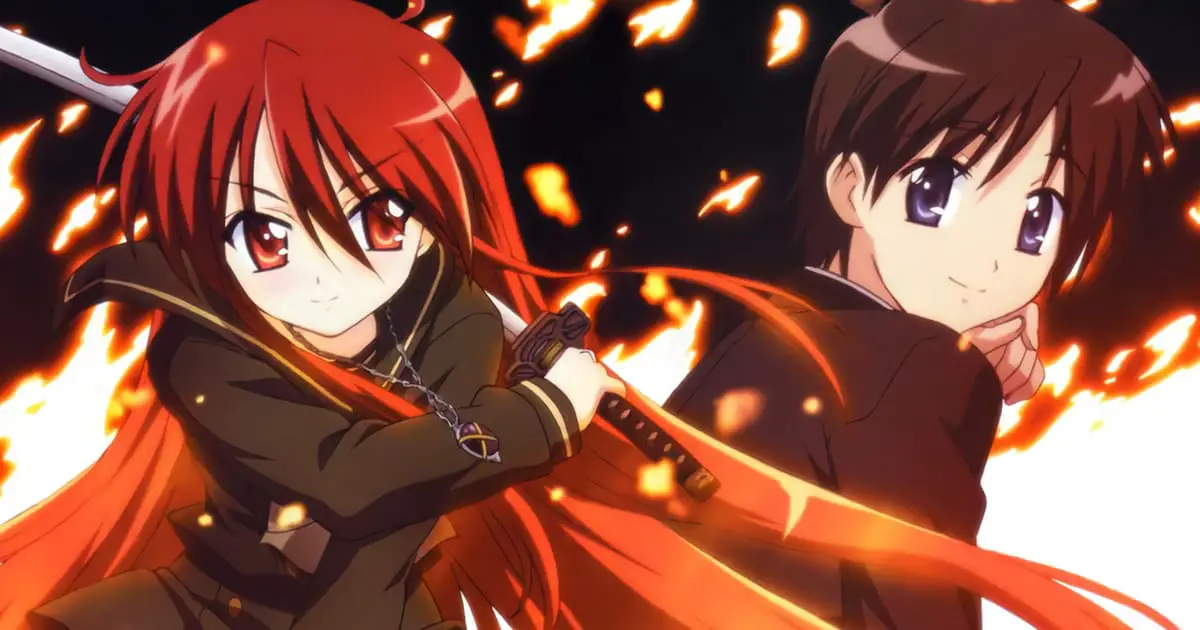 The world has become a slaughtering ground for the Crimson Denizens, mysterious beings from a parallel universe who thrive on the life energy of humans. These merciless murderers only leave behind scant remainders of souls called "Torches," which are mere residues that will eventually be destroyed, along with the very fact of the victims' existence from the minds of the living. In an ambitious endeavor to put an end to this invisible, hungry massacre, warriors called Flame Hazes relentlessly fight these monsters.
One fateful day, Yuuji Sakai ceases to be a regular high schooler—he becomes trapped in a crevice of time and is suddenly attacked by a Denizen. Coming to his rescue just in the nick of time is a nameless hunter who seems no different from an ordinary young girl except for her blazing eyes and burning crimson hair. However, before Yuuji can learn anything more about his situation, he discovers that he has already been reduced to a Torch—merely a scrap of memory waiting to be extinguished.
[Source: My Anime List]
My thoughts about this anime:
Shakugan no Shana is, in my opinion, a severely underrated anime. It has a fantastical storyline that actually makes sense when you think about it. In fact, it took off in Japan, where three seasons of the show were produced.
The entire series managed to intricately capture the character development of its main characters. It also has a plot twist that just blew my mind, as I crossed over from season two to season three. It's been years since this was released, and I still consider it as a top anime to watch.
18. Angel Beats!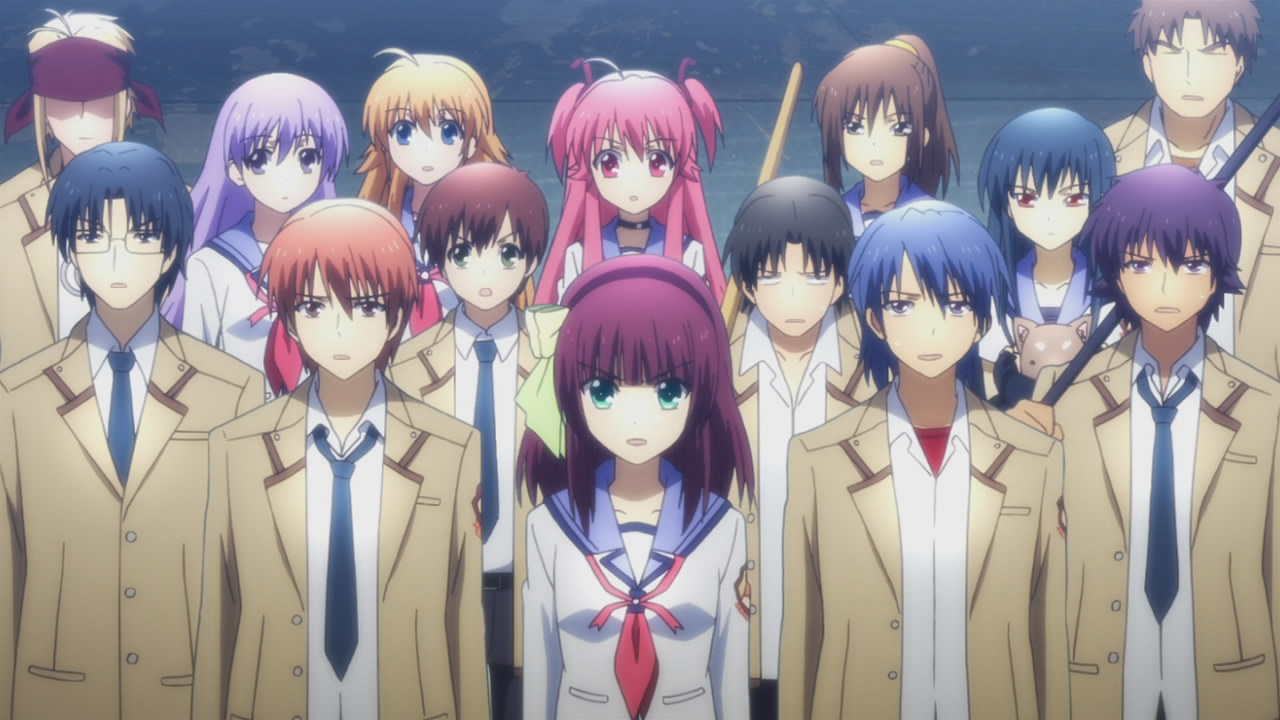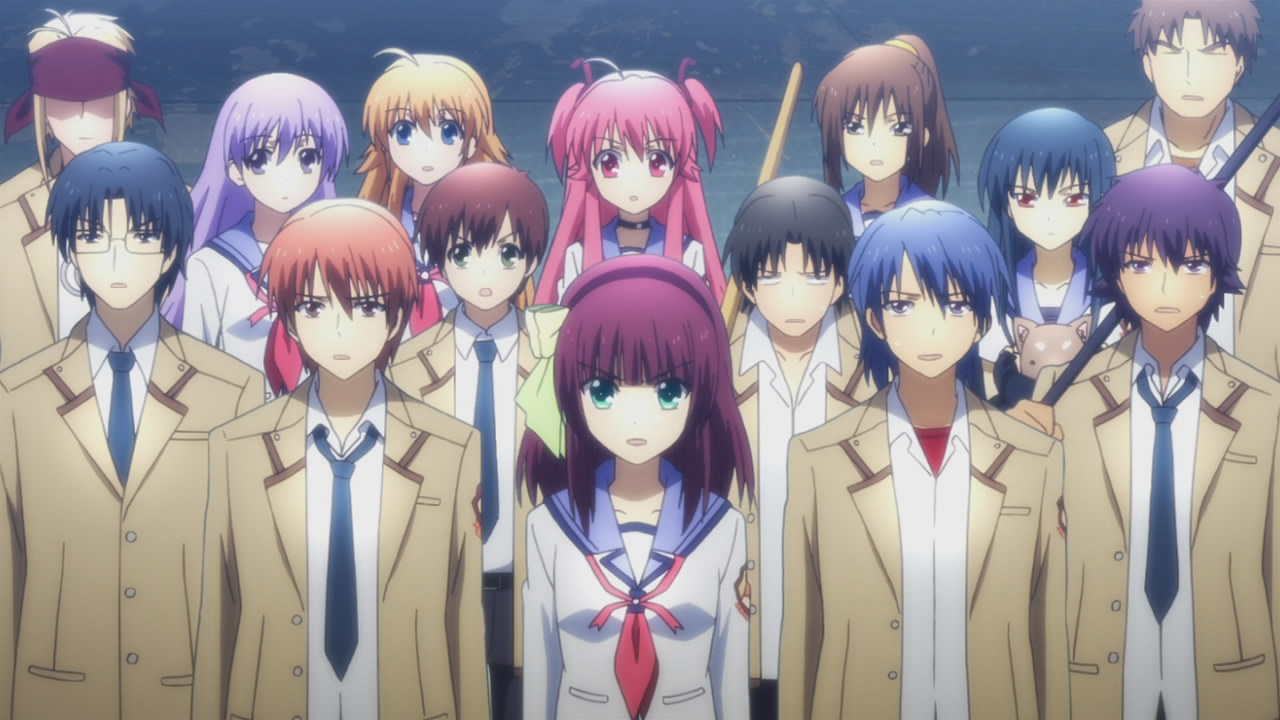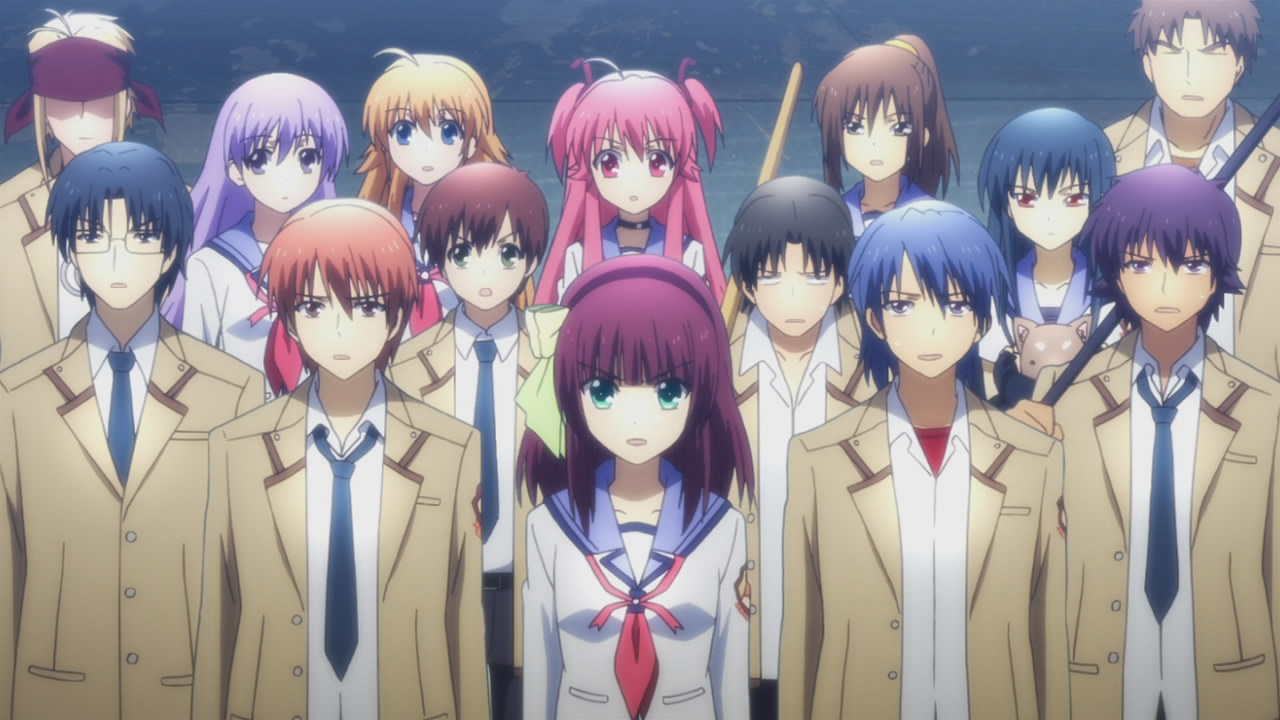 Otonashi awakens only to learn he is dead. A rifle-toting girl named Yuri explains that they are in the afterlife, and Otonashi realizes the only thing he can remember about himself is his name. Yuri tells him that she leads the Shinda Sekai Sensen (Afterlife Battlefront) and wages war against a girl named Tenshi. Unable to believe Yuri's claims that Tenshi is evil, Otonashi attempts to speak with her, but the encounter doesn't go as he intended.
Otonashi decides to join the SSS and battle Tenshi, but he finds himself oddly drawn to her. While trying to regain his memories and understand Tenshi, he gradually unravels the mysteries of the afterlife.
[Source: My Anime List]
My thoughts about this anime:
Angel Beats! is one of the first anime that I ever watched. Not only did it set a standard for heart-wrenching anime; it also took me in for an emotional roller coaster.
I think that I cried over every episode, and the last episode was tough to watch. However, it also gave me a sense of hope, as each character was properly explored and given closure. I definitely recommend this if you're looking for a show that will make you feel.
17. La Corda d' Oro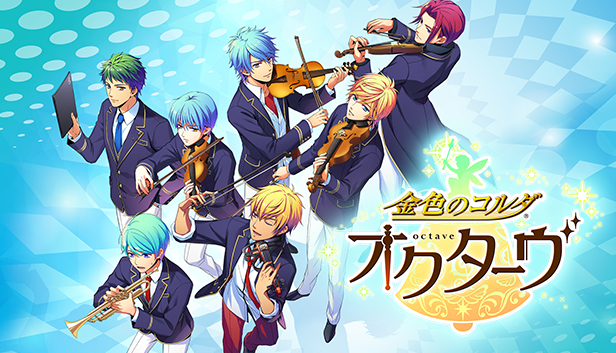 Seiso Academy is a prestigious high school that sorts students into two majors: General Studies, characterized by distinct grey uniforms, and Music Studies, characterized by pristine white uniforms. While rushing to class one morning, General Studies student Kahoko Hino has a chance encounter with Lili, a small fairy searching for someone with the ability to see her. Lili flies away, and Kahoko, puzzled by their meeting, continues on her way.
Later that day, the participants of a school-wide music competition are announced, and all of them are, unsurprisingly, Music Studies students—at least until Kahoko's name is read out. Immediately tracking down Lili, the small fairy gifts Kahoko a magical violin and convinces her to participate in the competition.
[Source: My Anime List]
My thoughts about this anime:
La Corda d' Oro is based on a manga and has a video game, so that tells you how popular it was in its time. Sure, it was released over a decade ago, but I still think of it as something worthy of a rewatch.
One of the things I loved most about it is the music. I actually wanted to learn violin because of this show! It just feels like you're being floated into another world, and the overall melancholic vibe of the show adds to that sensation.
16. Rascal Does Not Dream of Bunny Girl Senpai
The rare and inexplicable Puberty Syndrome is thought of as a myth. It is a rare disease which only affects teenagers, and its symptoms are so supernatural that hardly anyone recognizes it as a legitimate occurrence. However, high school student Sakuta Azusagawa knows from personal experience that it is very much real, and happens to be quite prevalent in his school.
Mai Sakurajima is a third-year high school student who gained fame in her youth as a child actress, but recently halted her promising career for reasons unknown to the public. With an air of unapproachability, she is well known throughout the school, but none dare interact with her—that is until Sakuta sees her wandering the library in a bunny girl costume. Despite the getup, no one seems to notice her, and after confronting her, he realizes that she is another victim of Puberty Syndrome. As Sakuta tries to help Mai through her predicament, his actions bring him into contact with more girls afflicted with the elusive disease.
[Source: My Anime List]
My thoughts about this anime:
They say, don't judge a book by its cover, and I would echo this for this show: don't judge an anime by its poster. There is definitely more to this story than meets the eye.
The overall premise may sound a little complicated, but it's pretty easy to follow once you're watching it. I loved watching Mai open up, and it was interesting to see her interactions with the other characters. Sakuta is also somewhat of an enigma and his presence really anchored the others.
I also watched the movie as soon as it came out, and I really enjoyed it. Highly recommend.
15. Akagami no Shirayuki-Hime
Although her name means "snow white," Shirayuki is a cheerful, red-haired girl living in the country of Tanbarun who works diligently as an apothecary at her herbal shop. Her life changes drastically when she is noticed by the silly prince of Tanbarun, Prince Raji, who then tries to force her to become his concubine.
Unwilling to give up her freedom, Shirayuki cuts her long red hair and escapes into the forest, where she is rescued from Raji by Zen Wistalia, the second prince of a neighboring country, and his two aides. Hoping to repay her debt to the trio someday, Shirayuki sets her sights on pursuing a career as the court herbalist in Zen's country, Clarines.
[Source: My Anime List]
My thoughts about this anime:
I love Shirayukihime because it's such a feel-good anime. Other stories will have complicated conflicts and love triangles, but there's not so much of that in this show. It's also nice that we have a smart, strong female character who isn't over-the-top aggressive or assertive. Everything just makes for a magical, enjoyable experience.
This show has two seasons, and I'm still waiting for the third. I'm really glad it's based on a manga, so I can still follow the story.
14. The World is Still Beautiful
Livius Ifrikia has conquered the entire world and expanded the Sun Kingdom's influence in the three short years since he was crowned king. Upon learning about the powers to create rain, Livius decides to marry Nike Remercier, one of the princesses of the Rain Dukedom. However, those outside the Sun Kingdom have spread a rumor that Livius is a cruel, ruthless, and tyrannical ruler, and as word reaches the princess, she begins to prepare herself for the worst. But when she finally meets her fiancé, Nike discovers that he is an entirely different person from what she originally expected.
[Source: My Anime List]
My thoughts about this anime:
At first, I was iffy about the age gap of the characters. However, once I allowed myself to be immersed in the story, I saw the maturity and wisdom in Livius . The relationship of the main characters is arguably much healthier than other adult relationships. Plus, it may help to remember that in ancient times, a young king isn't all that uncommon.
However, the song just tends to get repeated a tad too much. Whenever I watch the show, I can't get it out of my head. It's a tender rain.
13. Toradora!
Ryuuji Takasu is a gentle high school student with a love for housework; but in contrast to his kind nature, he has an intimidating face that often gets him labeled as a delinquent. On the other hand is Taiga Aisaka, a small, doll-like student, who is anything but a cute and fragile girl. Equipped with a wooden katana and feisty personality, Taiga is known throughout the school as the "Palmtop Tiger."
One day, an embarrassing mistake causes the two students to cross paths. Ryuuji discovers that Taiga actually has a sweet side: she has a crush on the popular vice president, Yuusaku Kitamura, who happens to be his best friend. But things only get crazier when Ryuuji reveals that he has a crush on Minori Kushieda—Taiga's best friend!
[Source: My Anime List]
My thoughts about this anime:
Toradora is considered a classic shoujo anime, and I agree. No matter how many years pass and how many tropes it has, it's just a show that does well with all its elements. There may be copycat animes, but this remains the standard and original.
Now, to be honest, there were times when I found Taiga's violence a tad too much. However, disregarding that, she and Ruuji actually have a mutually-affectionate relationship. Once you look beyond their appearance, you get an interesting dynamic that makes for a good show.
12. Yahari no Ore Seishun Love Comedy
Hachiman Hikigaya is an apathetic high school student with narcissistic and semi-nihilistic tendencies. He firmly believes that joyful youth is nothing but a farce, and everyone who says otherwise is just lying to themselves.
In a novel punishment for writing an essay mocking modern social relationships, Hachiman's teacher forces him to join the Volunteer Service Club, a club that aims to extend a helping hand to any student who seeks their support in achieving their goals. With the only other club member being the beautiful ice queen Yukino Yukinoshita, Hachiman finds himself on the front line of other people's problems—a place he never dreamed he would be. As Hachiman and Yukino use their wits to solve many students' problems, will Hachiman's rotten view of society prove to be a hindrance or a tool he can use to his advantage?
[Source: My Anime List]
My thoughts about this anime:
As the title implies, this anime is a hoot! I can't stop laughing over this show. Though it may seem like a generic rom-com, it elevates the ordinary elements and makes them into something great.
What I appreciated most is the bond among the members, as the Volunteer Service club opens its doors to more and more people. Each episode is a heartwarming adventure, and I love that I get more with the second season!
11. Toaru Majutsu no Index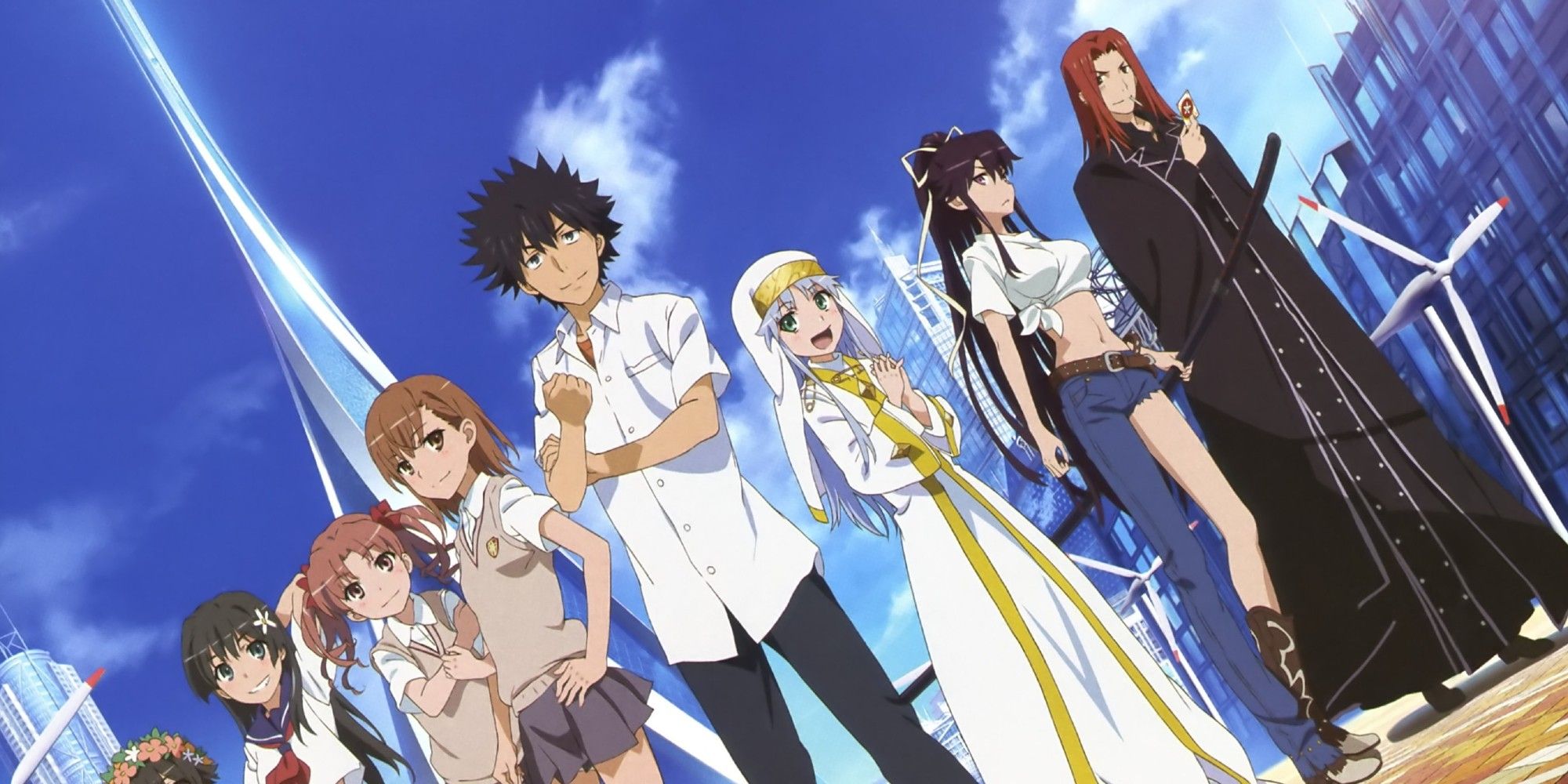 Academy City, Japan, is at the forefront of science. Besides being 30 years ahead of the world technologically, more than three-fourths of this peculiar city's population consists of students developing their psychic abilities as espers in various institutions. Among these students is Touma Kamijou, a high school boy with the lowest psychic rank of zero, but with a mysterious power no scientist can understand: "Imagine Breaker," which allows him to negate other supernatural abilities.
This, however, doesn't affect Kamijou's life in the least as he plays his role as a regular teenager; that is, until he meets the strange Index Librorum Prohibitorum, a young girl who has memorized the entirety of the forbidden grimoires, and now a dangerous organization is hunting Index down. With several magicians looking to harm the girl, Kamijou will defend his new companion at all costs as he discovers a strange new realm of the supernatural.
[Source: My Anime List]
My thoughts about this anime:
I actually discovered this show from its spin-off, Toaru Kagaku no Railgun. There are a lot of shows in this universe, and I recommend that you watch all of them to get a better understanding of the characters.
I have to admit, when I was watching Railgun, I sometimes felt annoyed at Index. However, this show allowed me to see why she was the way she was. It also helped me understand the dynamics of her relationship with Touma.
10. Bakuman.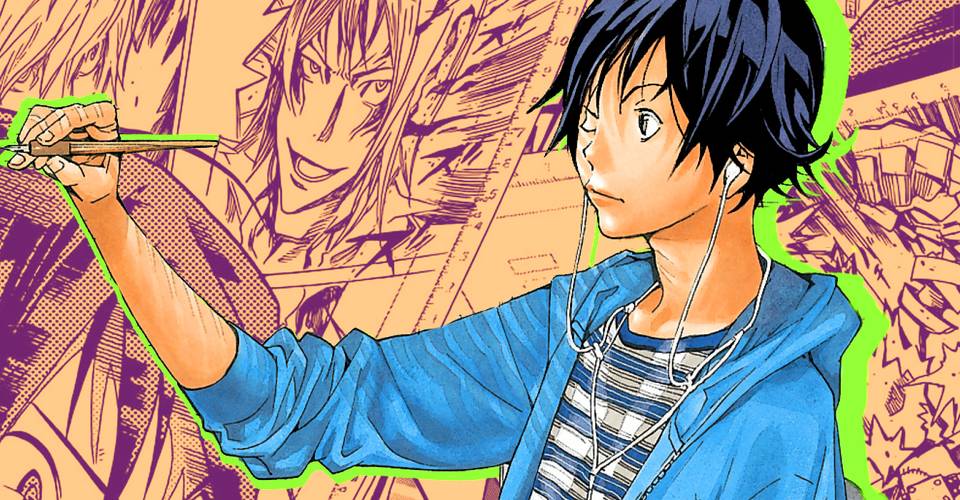 As a child, Moritaka Mashiro dreamt of becoming a mangaka, just like his childhood hero and uncle, Tarou Kawaguchi, creator of a popular gag manga. But when tragedy strikes, he gives up on his dream and spends his middle school days studying, aiming to become a salaryman instead.
One day, his classmate Akito Takagi, the school's top student and aspiring writer, notices the detailed drawings in Moritaka's notebook. Seeing the vast potential of his artistic talent, Akito approaches Moritaka, proposing that they become mangaka together. After much convincing, Moritaka realizes that if he is able to create a popular manga series, he may be able to get the girl he has a crush on, Miho Azuki, to take part in the anime adaptation as a voice actor. Thus the pair begins creating manga under the pen name Muto Ashirogi, hoping to become the greatest mangaka in Japan, the likes of which no one has ever seen.
[Source: My Anime List]
My thoughts about this anime:
Bakuman is the show that helped me receive insight into how the manga industry works. It made me gain an appreciation for how much work artists put into their releases.
Before, I was just a manga fan. But after watching this show, I felt a deeper sense of affinity and admiration for all those who were involved in the chapters and volumes of whatever I was reading. I also enjoyed how they low-key managed to insert a love story there.
9. My Hero Academia
The appearance of "quirks," newly discovered superpowers, has been steadily increasing over the years, with 80 percent of humanity possessing various abilities from manipulation of elements to shapeshifting. This leaves the remainder of the world completely powerless, and Izuku Midoriya is one such individual.
Since he was a child, the ambitious middle schooler has wanted nothing more than to be a hero. Izuku's unfair fate leaves him admiring heroes and taking notes on them whenever he can. But it seems that his persistence has borne some fruit: Izuku meets the number one hero and his personal idol, All Might. All Might's quirk is a unique ability that can be inherited, and he has chosen Izuku to be his successor!
[Source: My Anime List]
My thoughts about this anime:
To be honest, I first thought of Midoriya as an annoying character. His wide-eyed determination to become a hero even when he had no powers confused me. However, through the course of the show, I began to see how talented and gifted he truly was. He understood the value of hard work and didn't allow negativity to bring him down.
Then there are the other students, who are all unique and powerful in their own right. I love this series and all its movies. MHA will always be a part of my top 20 anime to watch list.
8. The Irregular at Magic High School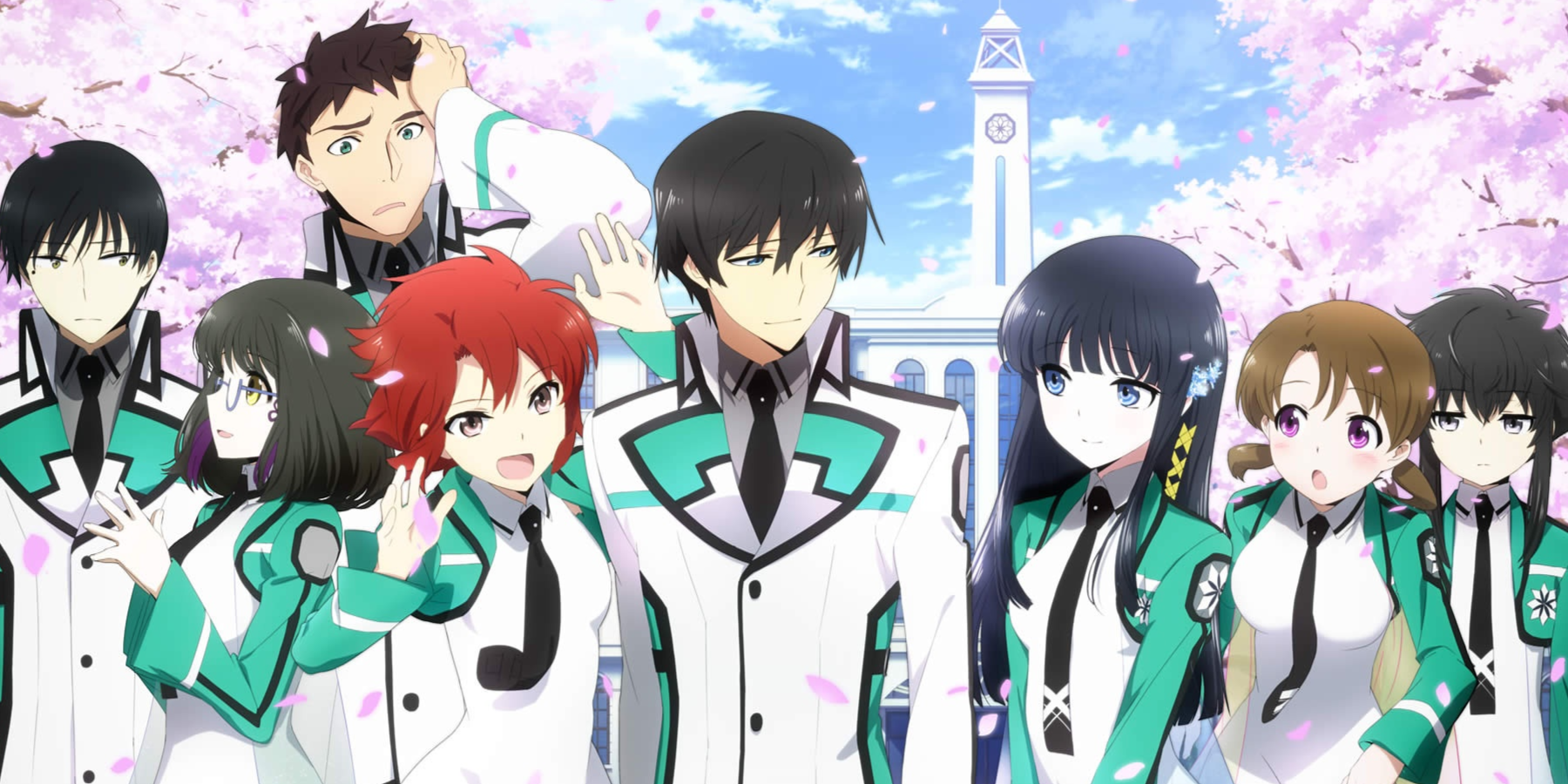 In the dawn of the 21st century, magic, long thought to be folklore and fairy tales, has become a systematized technology and is taught as a technical skill. In First High School, the institution for magicians, students are segregated into two groups based on their entrance exam scores: "Blooms," those who receive high scores, are assigned to the First Course, while "Weeds" are reserve students assigned to the Second Course.
Mahouka Koukou no Rettousei follows the siblings, Tatsuya and Miyuki Shiba, who are enrolled in First High School. Upon taking the exam, the prodigious Miyuki is placed in the First Course, while Tatsuya is relegated to the Second Course. Though his practical test scores and status as a "Weed" show him to be magically inept, he possesses extraordinary technical knowledge, physical combat capabilities, and unique magic techniques—making Tatsuya the irregular at a magical high school.
[Source: My Anime List]
My thoughts about this anime:
I love almost everything about this show. It has one of the smartest premises I have ever encountered, and Tatsuya continues to prove how OP he is. It is so easy to root for his character, regardless of the surrounding mystery about his life.
There's just one thing I can't work past, and that's his relationship with his sister. Other fans may justify it because of technicalities, but regardless, I still see them as biological siblings. If it wasn't for that detail, this show might have been number one on this top 20 anime to watch list.
7. Oda Nobuna no Yabou
High school student Yoshiharu Sagara wakes up and finds himself in the middle of a raging Sengoku period battle. He is saved by the legendary Hideyoshi Toyotomi, but at the cost of the hero's life. With his dying breath, the warrior pleads for Yoshiharu to become a feudal lord in his place. Now that the course of history has been changed, Yoshiharu pledges to keep the timeline from diverging any further. Yet, after rescuing Nobuna Oda—whom he discovers is actually the fabled Nobunaga Oda's female counterpart—Yoshiharu realizes he has been transported to an alternate reality where most of Japan's historical warlords are now cute girls!
[Source: My Anime List]
My thoughts about this anime:
This is a fun and funny one. And regardless of its harem storyline, it is also very smart in how it set and tackled the conflicts and obstacles. Add this to the fact that it's an isekai, a genre that I love, and we have a show that I'm bound to enjoy.
Although it involves a parody of Japan's history, it also gave me insight regarding important milestones for the country. My only complaint is that there is no season 2, so it left a lot of things unresolved for viewers. I could read the light novel it's based on, but there's nothing like watching it on screen.
6. White Album
Can a relationship between a regular college student and an idol singer survive? That is the question that White Album tries to answer. Touya Fujii is a normal college student with normal worries—namely balancing his classes and his job he works to pay for school. He is also concerned about the amount of time he has to spend with Yuki Morikawa, or rather, the lack of it.
Being an up and coming idol singer, Yuki has concerns of her own. Even though she's not yet as popular as experienced veteran Rina Ogata, Yuki is turning heads and landing interviews on television. This should be a good thing, but not everyone is happy about the attention she receives from the media and from Rina. The idol industry is surprisingly cutthroat, and rival singers have their eyes on Yuki.
[Source: My Anime List]
My thoughts about this anime:
White Album explores the complicated emotions that come with being human. Although the premise makes it seem as if the story is relatable (after all, we're not idols nor are we dating idols), their characterizations make them seem like they're just like us. They have their struggles and we have ours.
That makes this a show that is more serious and melancholic than others. Don't walk into this thinking that it's just another feel-good show, although you can also get those elements here.
This show has two seasons, and I have both OSTs on my anime playlist.
5. ReLIFE
Dismissed as a hopeless loser by those around him, 27-year-old Arata Kaizaki bounces around from one job to another after quitting his first company. His unremarkable existence takes a sharp turn when he meets Ryou Yoake, a member of the ReLife Research Institute, who offers Arata the opportunity to change his life for the better with the help of a mysterious pill. Taking it without a second thought, Arata awakens the next day to find that his appearance has reverted to that of a 17-year-old.
Arata soon learns that he is now the subject of a unique experiment and must attend high school as a transfer student for one year. Though he initially believes it will be a cinch due to his superior life experience, Arata is proven horribly wrong on his first day: he flunks all his tests, is completely out of shape, and can't keep up with the new school policies that have cropped up in the last 10 years. Furthermore, Ryou has been assigned to observe him, bringing Arata endless annoyance. ReLIFE follows Arata's struggle to adjust to his hectic new lifestyle and avoid repeating his past mistakes, all while slowly discovering more about his fellow classmates.
[Source: My Anime List]
My thoughts about this anime:
This show has a unique storyline, and it does not shy away from asking hard questions. What happens when adulthood does not turn the way you thought it would? And what do you do if a high schooler a decade younger than you is actually more mature and capable? We explore that here.
One thing I appreciate about ReLIFE is that I always felt like the story could be extended. However, the writers didn't do so, and they honored their pre-planned arcs for the characters. This means that the story is well-paced and it never becomes unnecessarily dragging.
The ending was also bittersweet. It was realistic, and it gave me so much to think about. This entire series, the lessons they carried, and the reflection of maturity makes it a top anime to watch.
4. Haikyuu!
Inspired after watching a volleyball ace nicknamed "Little Giant" in action, small-statured Shouyou Hinata revives the volleyball club at his middle school. The newly-formed team even makes it to a tournament; however, their first match turns out to be their last when they are brutally squashed by the "King of the Court," Tobio Kageyama. Hinata vows to surpass Kageyama, and so after graduating from middle school, he joins Karasuno High School's volleyball team—only to find that his sworn rival, Kageyama, is now his teammate.
[Source: My Anime List]
My thoughts about this anime:
Can a top 20 anime to watch list ever be complete without Haikyuu? This worldwide phenomenon brought sports anime back in the game, with lovable characters to boot.
What makes this series is great is that it follows the story of the team as they grow into better players. They're not unrealistically good that they overpower everyone. There are times when they fail and don't score. They don't become national champions on the first try either. They just work hard until they get to their goal, which is an idea that inspires me.
3. Kono Ote Tomare!
Gen Kudou, a koto maker, believes that his delinquent grandson Chika would never understand the profoundness of the traditional musical instrument. In an attempt to make up for his naivety and understand the words of his late grandfather, Chika tries to join the Tokise High School Koto Club.
Even though the club is in dire need of members, new club president Takezou Kurata is unwilling to easily accept Chika's application due to his bad reputation. Nonetheless, after seeing Chika's seriousness and enthusiasm, Takezou allows the problem child to join, along with koto prodigy Satowa Houzuki and three of Chika's energetic friends. Kono Oto Tomare! follows the merry band of musicians as they aspire to play at the national competition.
[Source: My Anime List]
My thoughts about this anime:
This anime is heartwarming, and the way the characters slowly open up to each other is very realistic. They formed bonds, worked hard together, and built relationships that go far beyond the club room.
Of course, there's the unique music. Most musical anime employ classical instruments and so few touch on traditional elements like this one. The way that they manage to pull it off in an entertaining way is astounding. It helped me gain a deeper appreciation for Japanese traditional music.
It's a story of forgiveness, justice, second chances, and growth.
2. Akatsuki no Yona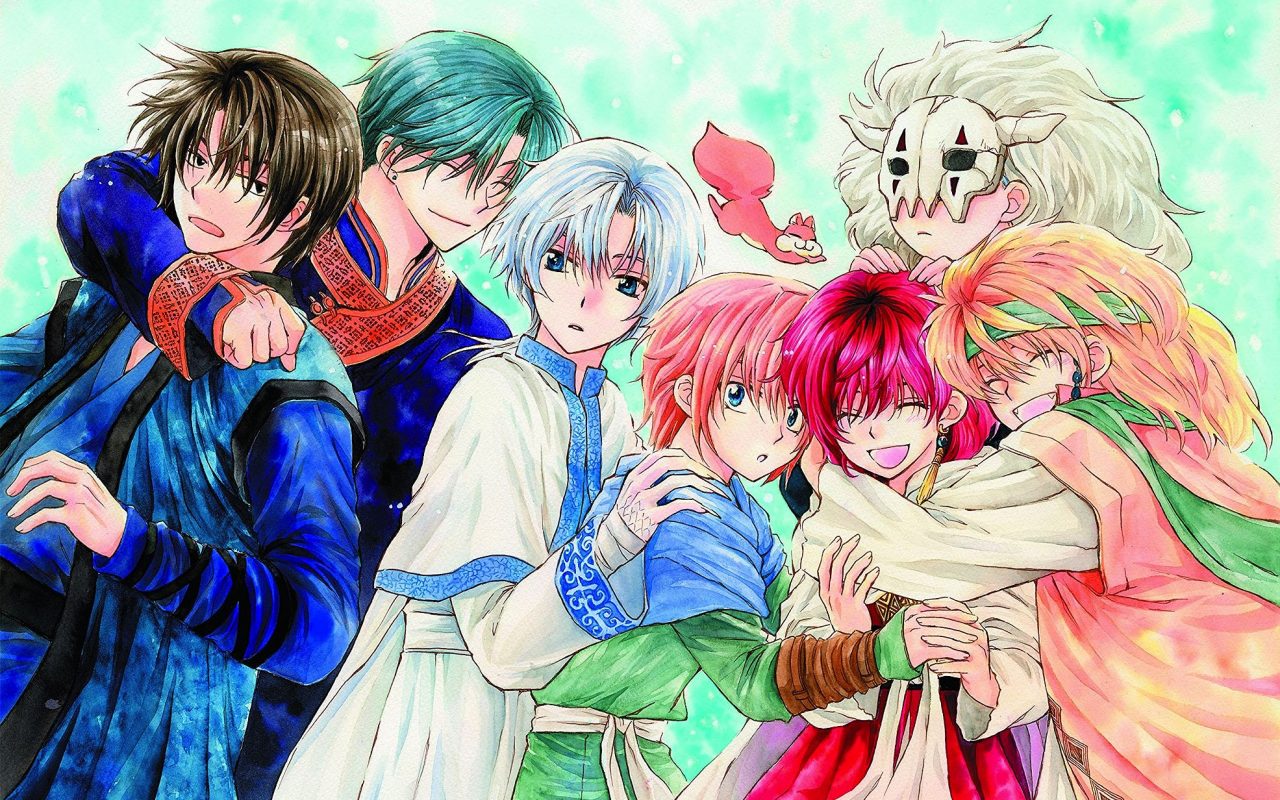 Princess Yona lives a life of luxury and ease, completely sheltered from the problems of the seemingly peaceful Kingdom of Kouka; however, the sudden murder of the king and betrayal of her beloved cousin Su-won places Yona's life in mortal peril. Forced to escape only with Son Hak, who is both her childhood friend and bodyguard, the naïve princess soon discovers that Kouka is not the idyllic place she envisioned it to be. Poverty, strife, and corruption run rampant, making reclaiming the throne nothing more than a wishful fantasy given the kingdom's current state.
Based on the popular manga of the same name by Mizuho Kusanagi, Akatsuki no Yona follows Princess Yona on a coming-of-age adventure as she faces the harsh realities of her kingdom. With only a mysterious legend to guide her, Yona must discover a way to restore Kouka to its former glory while being pursued relentlessly by the forces of the new King of Kouka.
[Source: My Anime List]
My thoughts about this anime:
I've always loved the character development of Akatsuki no Yona. A naive princess turned seasoned archer and warrior — it's just amazing. It also reflects the tenacity of humans and how we change and grow in light of tragedy.
Then there's the world-building, which is both fantastical, political, and magical. Everything about this show is smart, beautiful, and sincere. It's my top shoujo anime to watch.
1. Kimi no nawa
Mitsuha Miyamizu, a high school girl, yearns to live the life of a boy in the bustling city of Tokyo—a dream that stands in stark contrast to her present life in the countryside. Meanwhile in the city, Taki Tachibana lives a busy life as a high school student while juggling his part-time job and hopes for a future in architecture.
One day, Mitsuha awakens in a room that is not her own and suddenly finds herself living the dream life in Tokyo—but in Taki's body! Elsewhere, Taki finds himself living Mitsuha's life in the humble countryside. In pursuit of an answer to this strange phenomenon, they begin to search for one another.
[Source: My Anime List]
My thoughts about this anime:
I will never tire of recommending this anime. If there is just one anime that I would make new anime fans watch, it is this. It's the best entry into the anime world and it's great for rewatching also.
The art and graphics, the unique storyline, and the music? This anime is a masterpiece, and that's the reason it's at the top of this list. Everyone has to watch it at some point in their lives.
---
Do you agree with the ranking? What are your top 20 anime to watch?
Let us know in the comments section below!
Share this list with your friends and ask them about their top 20 anime to watch!
Want more?
Subscribe and follow us on our socials and we'll be sure to update you on the new releases in the anime and manga world!
[convertkit form=tel:2657266]