Hi, Alysers! I am excited to share with you the top 10 most hated movies of all time!
Have you ever noticed how certain movies just have a bad rap, regardless of what critics say? This is because, at the end of the day, the audience decides whether a movie is well-loved or well-hated. Now, in this article, we list down the top 10 most hated movies of all time based on audience feedback and societal longevity.
Still, you may observe that most of the titles are from recent decades. This is because social media has given audiences the platform to share their love or hate towards a movie, which is something that older movies didn't have. The amount of hate that people were able to express back then could only be done through word of mouth and newspaper clippings. But today, we can express our opinion as freely as we want.
With that said, here are the top 10 most hated movies of all time!
10. After We Collided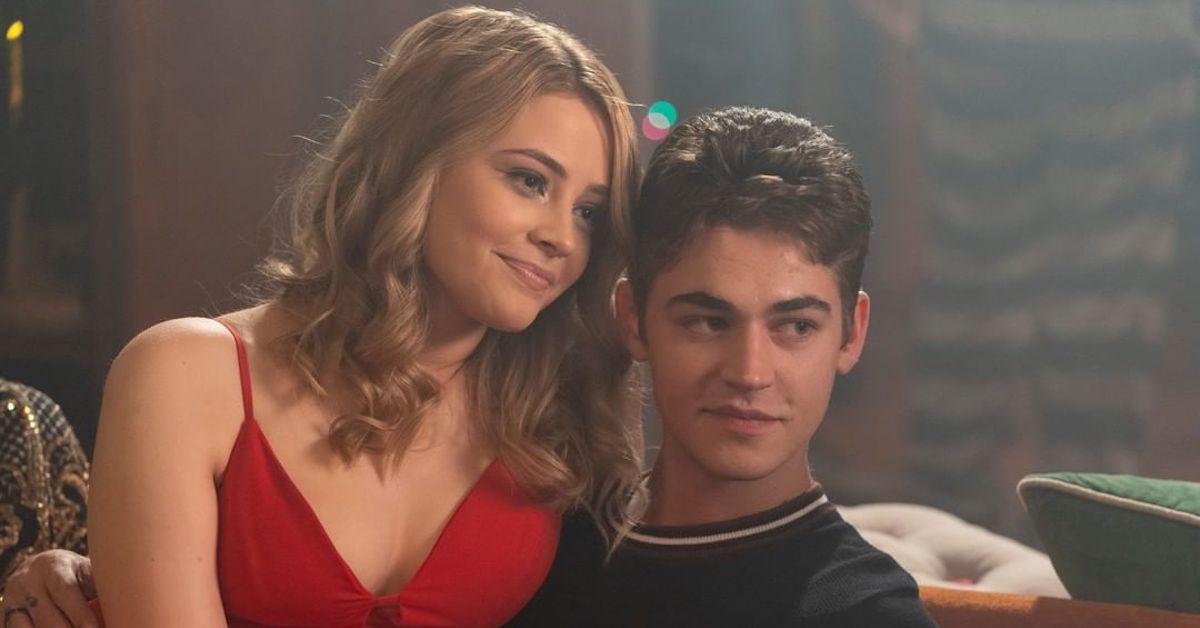 After a tumultuous beginning to their relationship, Tessa and Hardin were on the path to making things work. Tessa knew Hardin could be cruel, but when a bombshell revelation is dropped about the origins of their relationship – and Hardin's mysterious past – Tessa is beside herself.
Hardin will always be – Hardin. But is he really the deep, thoughtful guy Tessa fell madly in love with despite his angry exterior – or has he been a stranger all along?
[Source: IMDB]
Thoughts on this movie:
This movie features Josephin Langford and Dylan Sprouse, so I had high hopes walking into this film. However, I would have been better of not having any expectations. This movie has a rating of 13% on Rotten Tomatoes, and for good reason.
It contains:
unnecessary sexual content
stilted dialogue
toxic relationships
meaningless plot
Some people consider it a guilty pleasure, but the vast majority just hate it.
9. Jack and Jill
Jack Sadelstein is a successful advertising executive in Los Angeles with a beautiful wife and kids, who dreads one event each year: the Thanksgiving visit of his fraternal twin sister Jill. Jill's neediness and passive-aggressiveness is maddening to Jack, turning his normally tranquil life upside down.
[Source: IMDB]
Thoughts on this movie:
Everybody loves a good Adam Sandler movie, but this one is just not it. Jack and Jill is rated 3.3 on IMDB and 3% on Rotten Tomatoes.
This is a little surprising at first glance because it has a powerhouse cast. Apart from Sandler, there's Katie Holmes, Time Meadows, and Al Pacino, who really put his all into the role. But when all is said and done, the movie underdelivers. Sandler as Jill is barely funny and the overall dialogue is less than stellar.
If I may be so harsh, this movie is overall rather moronic, and it sadly earned the amount of hate it got. Some even call it a crime to comedy.
8. Manos: The Hands of Fate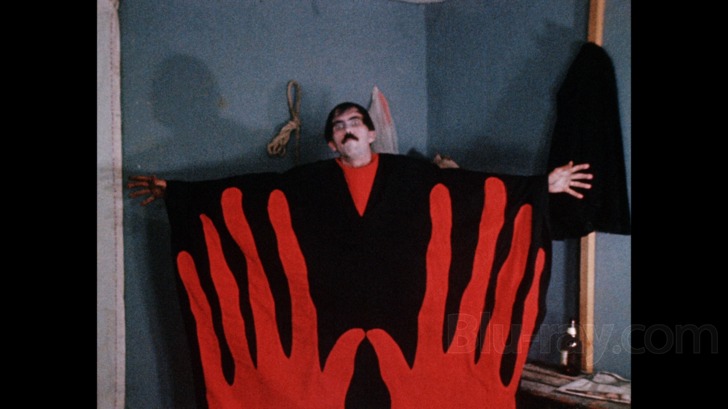 A family is driving across the country when they stumble across a mysterious house inhabited by the satyr-man Torgo. When the family decides to stay over at the house, mother Margaret is now the object of desire for Torgo and the owner of the house, The Master: a mysterious figure who dresses in a black robe decorated with red hands.
[Source: IMDB]
Thoughts on this movie:
Ahh, now we're reaching back into history and bringing in hated movies from the past.
This is supposed to be a horror movie, but it turned out to be anything but. 1960s graphics aside, it's just a pitiful movie that would fill you with dread because it is just so bad. This isn't one of the movies that are laughably bad. It's just bad.
How bad, you may ask? Well, it has a 0% rating on Rotten Tomatoes, with 15 reviewers. It hits all the right (or wrong) spots of a hate movie:
A nonsensical storyline
Bad acting
Irritating characters
Non-stop screeching
Out of sync sound effects
Horrible directing and cinematography
People hated it then, and people still hate it now.
7. Gigli
Gigli, a lowly and inept hitman, is assigned a job by the mob to kidnap an intellectually disabled brother of a California district attorney. He abducts the brother from his mental hospital and holds him hostage in his apartment. Ricki, a "lesbian assassin," is sent to oversee Gigli's job and make sure he doesn't screw it up. Comedic high jinks ensue as the two go on the lam and start to fall in love.
[Source: IMDB]
Thoughts on this movie:
At this point, everyone knows that Ben Affleck and Jennifer Lopez are back together. Well, this movie actually marks the beginning of their relationship. But while Hollywood fans celebrate their relationship, the same cannot be said for this movie.
It has a 6% rating on Rotten Tomatoes and a 2.5 rating on IMDB, with over 45,000 reviewers. This means that basically everyone who has watched it has the same opinion: it's atrocious. Who knew romcoms could be this bad?
Now, the problem isn't with Ben and Jen. Their acting could do better, but they're also not that bad. The problem lies with the script. They kidnapped a mentally-disabled person, and then there's the lesbian subplot.
Still, it's not only hated for its insensitivities, but for its overall lack of sense and direction.
6. The Emoji Movie
This movie unlocks the never-before-seen secret world inside your smartphone. Hidden within the messaging app is Textopolis, a bustling city where all your favorite emojis live, hoping to be selected by the phone's user. In this world, each emoji has only one facial expression, except for Gene, an exuberant emoji who was born without a filter and is bursting with multiple expressions.
Determined to become "normal" like the other emojis, Gene enlists the help of his handy best friend Hi-5 and the notorious code breaker emoji Jailbreak. Together, they embark on an epic "app-venture" through the apps on the phone, each its own wild and fun world, to find the Code that will fix Gene. But when a greater danger threatens the phone, the fate of all emojis depends on these three unlikely friends who must save their world before it's deleted forever
[Source: IMDB]
Thoughts on this movie:
Did you know that the Emoji Movie is the fastest animation film to be made in history? Yeah. Sadly, it shows.
The graphics are all over the place and the story is laughable. Of course, as a story about emojis, it only makes sense that it doesn't make sense. Still, it's an absolute trainwreck. After all, the Lego Movie manages to make a good movie about legos.
However, this one is rated 6% on Rotten Tomatoes. Why?
For a movie released in 2017, the animation is horrible.
There's blatant product placement.
Not suitable for any age group.
It's just an obvious money grab.
5. Avatar: The Last Airbender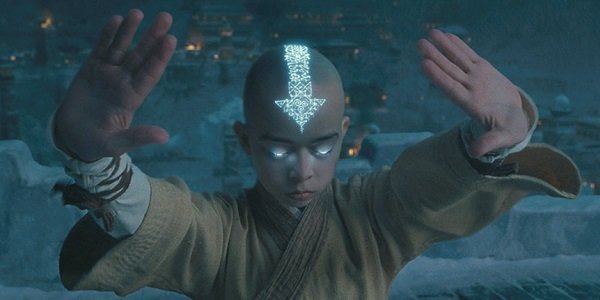 Follows the adventures of Aang, a young successor to a long line of Avatars, who must master all four elements and stop the Fire Nation from enslaving the Water Tribes and the Earth Kingdom.
[Source: IMDB]
Thoughts on this movie:
Look, I am a huge fan of the original Avatar: The Last Airbender series. This is why the live-action movie adaptation was so disappointing and horrifying, for me and for other fans.
With a 5% rating on Rotten Tomatoes, the entire movie was just the first season of the animation spliced together into one film. It was rushed, underwhelming, and ultimately unnecessary.
What makes it especially hated is that it takes a beloved, well-written source material and turns it into a humorless, heartless movie. You best bet that fans went after this movie with pitchforks.
4. Twilight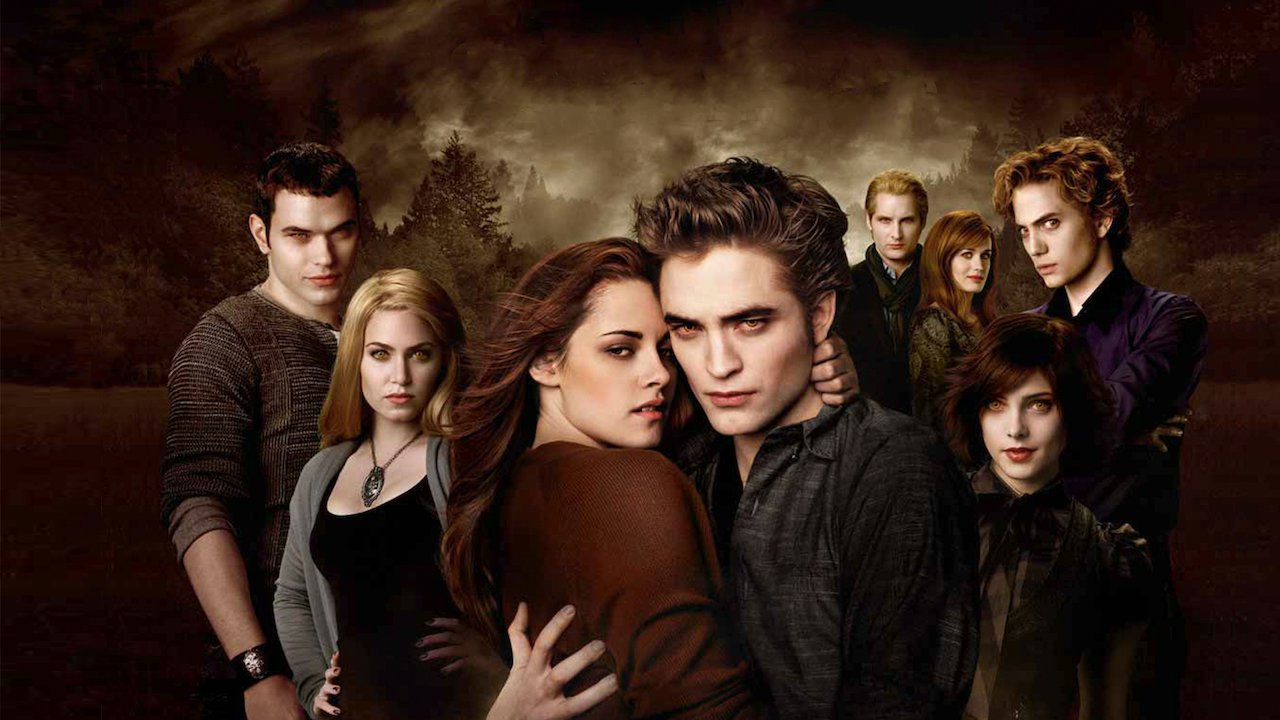 When Bella Swan moves to a small town in the Pacific Northwest, she falls in love with Edward Cullen, a mysterious classmate who reveals himself to be a 108-year-old vampire.
[Source: IMDB]
Thoughts on this movie:
You know the movie that everybody loves to hate? For my generation, Twilight is possibly the closest thing we have that unifies us in that regard. Robert Pattinson himself constantly talks of how much he hated this movie, which is ironic because it was the role that catapulted him to fame.
This film is based on a book, and it really isn't so bad that you would shun it forever. It's a guilty pleasure, and millennials and Gen Z-ers just enjoy trashing it for the sake of doing it. This first movie in the series is especially prime for that, given the:
Green tint through the whole movie
Edward's non-stop glaring
Bella's incessant lip-biting and blinking
Still, no matter how much fun it is to hate on the movie, there is no denying the fact that it is a cultural marker.
3. Disaster Movie
Will, Lisa, and two of their friends attempt to flee man-made and natural disasters and encounter Batman, Hancock, The Hulk, Indiana Jones, Hannah Montana, Michael Jackson, Beowulf, the Love Guru, Iron Man, rabid chipmunks amongst others in their seemingly vain efforts to seek help and shelter from unknown threats.
[Source: IMDB]
Thoughts on this movie:
This one has an ironic title because it truly was a disaster. It occupied the number 1 bottom spot in IMDB for many months after its release. People say that it's so bad, it's not worth spending time on.
As the synopsis suggests, this is a parody film. However, this isn't anything like the Scary Movie. This movie has:
Flat comedy
Horrible acting
A bad script
An unimpressive set
Awful soundtrack
Now, this isn't just me, as many reviewers said the same thing. Still, it has a 1% rating on Rotten Tomatoes. At least it's not 0?
2. The Hottie and The Nottie
Nate Cooper has never gotten over his first crush from elementary school, Cristabelle. Now in his 20s, Nate meets Cristabelle on a Los Angeles beach. His love hasn't waned, and he vows to date her. Unfortunately, the beautiful Cristabelle will not date anyone unless her severely ugly friend, June, has a date as well. But, when June gets a complete makeover, Nate begins to realize he might actually be in love with her.
[Source: IMDB]
Thoughts on this movie:
Paris Hilton is a 2000s icon and a smart businesswoman, but this movie is NOT one of her best movies. Panned by fans and critics alike, The Hottie and The Nottie is unbelievably shallow, sexist, and superficial.
It also seemed as if the director and producers just chose to cast whoever they could, without any acting credibility. Although the storyline seems to have potential based on the synopsis, the execution and script were just horrible and hypocritical. It is mean-spirited and hateful, which is probably why people hate it so much.
1. Jaws: The Revenge
The family of widow Ellen Brody has long been plagued by shark attacks, and this unfortunate association continues when her son is the victim of a massive great white. In mourning, Ellen goes to visit her other son, Michael, in the Bahamas, where she meets the charming Hoagie Newcombe. As Ellen and Hoagie begin a relationship, a huge shark appears off the coast of the island, and Ellen's trouble with the great whites begins again.
[Source: Rotten Tomatoes]
Thoughts on this movie:
Everybody knows and loves the original Jaws movie, which is why this sequel quickly became the most hated movie. Released in 1987, it has a stunning 0% rating on Rotten Tomatoes, which means that people today actually took the time to look it up and leave a review.
The entire movie was utterly predictable, which doesn't bode well considering that it's supposed to be a thriller. For the most part, it seemed as if the production was just rushed, and it certainly does not live up to the hype of its predecessor.
Still, it made a mark as it reigns on the top of the top 10 most critically-panned and hated movies of all time.
---
Do you agree with the ranking? What do you think are the top 10 most hated movies of all time?
Let us know in the comments section below!
Share this list with your friends and ask them about their top 10 most hated movies of all time!
Want more?
Subscribe and follow us on our socials and we'll be sure to update you on the new releases in the anime and manga world!