Hi, Alysers! I am excited to share with you my top 10 manga to read today! If you're looking for new manga to read or old manga to re-read and reminisce on, then check out this list!
So many manga series have come and gone through the years. In this article, I will round up some of the best classics and newcomers. Because of this, you may want to note that some are still ongoing, while others have already finished. Although I created this list based on my own preferences, I made sure to include different genres. With that, there's something for everyone!
So pull up your favorite manga reader, and let's get to it!
---
10. Slam Dunk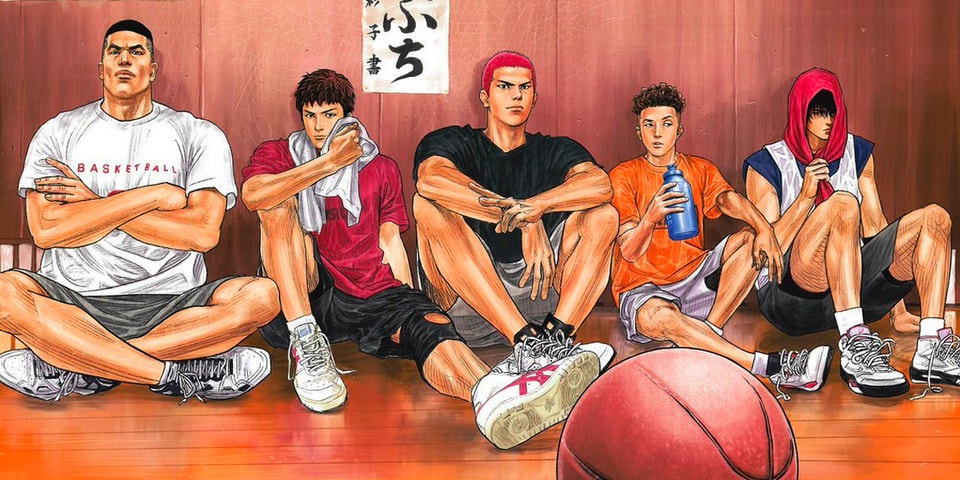 Status: Complete
Number of chapters: 276
Genres: Comedy, Drama, Sports
Hanamichi Sakuragi, a tall, boisterous teenager with flame-red hair and physical strength beyond his years, is eager to put an end to his rejection streak of 50 and finally score a girlfriend as he begins his first year of Shohoku High. However, his reputation for delinquency and destructiveness precedes him, and most of his fellow students subsequently avoid him like the plague. As his first day of school ends, he is left with two strong thoughts: "I hate basketball" and "I need a girlfriend."
Haruko Akagi, ignorant of Hanamichi's history of misbehavior, notices his immense height and unwittingly approaches him, asking whether or not he likes basketball. Overcome by the fact that a girl is speaking to him, the red-haired giant blurts out a yes despite his true feelings. At the gym, Haruko asks if he can do a slam dunk. Though a complete novice, Hanamachi palms the ball and makes the leap…but overshoots, slamming his head into the backboard. Amazed by his near-inhuman physical abilities, Haruko quickly notifies the school's basketball captain of his feat. With this, Hanamichi is unexpectedly thrust into a world of competition for a girl he barely knows, but he soon discovers that there is perhaps more to basketball than he once thought.
[Source: My Anime List]
Thoughts about the manga:
There's no better way to kick off a "top 10 manga to read" list than with a classic. Slam Dunk is one of the best classics there is. It is iconic and well-known in the industry for being the sports manga. It has stood the test of time, and it's a manga that you can read and re-read because the journey of the characters never gets old.
Some may be more familiar with the anime adaptation of this manga. But, I think taking the time to sit down and go through all the chapters is worth it. Don't get me wrong; the story isn't particularly ground-breaking. Yet, it's all about how Takehiko Inoue executed the plot, character development, and art that made this series stand out from the rest.
I have heard several people say that the development of the story was a little too slow-paced for them. If that's how they feel, then I'm not going to discount that. However, I would also like to point out that this slow progress is one of the things that makes this series so great. Today, many manga series jump into action immediately because of our generation's need to have all things fast.
But since this manga was first released in 1990, the mangaka didn't have the urge to satisfy our short attention spans. Instead, he took his time to set the scene, flesh out the characters, and detail every plotline. He covered all the bases, and the end result is a manga that doesn't just impress the visuals; it also touches the soul.
With that said, do keep an eye out for the Sakuragi and Rukawa's legendary panel after the finals match. The amount of detail is stunning, and the story behind it, even more so.
9. Haikyuu!
Status: Complete
Number of chapters: 407
Genres: Comedy, Drama, Sports
The whistle blows. The ball is up. A dig. A set. A spike.
Volleyball. A sport where two teams face off, separated by a formidable, wall-like net.
The "Little Giant," standing at only 170 cm, overcomes the towering net and the wall of blockers. The awe-inspired Shouyou Hinata looks on at the ace's crow-like figure. Determined to reach great heights like the Little Giant, small-statured Hinata finally manages to form a team in his last year of junior high school, and enters his first volleyball tournament. However, his team is utterly defeated in their first game against the powerhouse school Kitagawa Daiichi, led by the genius, but oppressive setter dubbed the "King of the Court," Tobio Kageyama.
Hinata enrolls into Karasuno High School seeking to take revenge against Kageyama in an official high school match and to follow in the Little Giant's footsteps—but his plans are ruined when he opens the gymnasium door to find Kageyama as one of his teammates.
Now, Hinata must establish himself on the team and work alongside the problematic Kageyama to overcome his shortcomings and to fulfill his dream of making it to the top of the high school volleyball world.
[Source: My Anime List]
Thoughts on the manga:
I know what you're thinking, another sports manga. But comparing Haikyuu! to Slam Dunk is like comparing apples and oranges. They both have their strengths, and they're both enjoyable and worth the read. In fact, I ranked Haikyuu! higher up this list because it's the manga that opened me to the sports genre in the first place. I would have never given Slam Dunk a chance if it wasn't for Haikyuu!
Reading it felt like I was growing alongside the characters. I remember that there were times when I felt like giving up on certain things that I aspired to do. Then I'd read this manga and be inspired by Hinata, who never gave up on his dream despite the obstacles. I also loved how they developed his friendship with Kageyama, because sometimes, you really do need "a rival" to challenge you to become even better in the things you do.
Needless to say, Haikyuu! makes me feel sentimental. And so, if you're looking for a manga that will make you feel all the feelings, pick this one up. You won't regret it.
8. My Hero Academia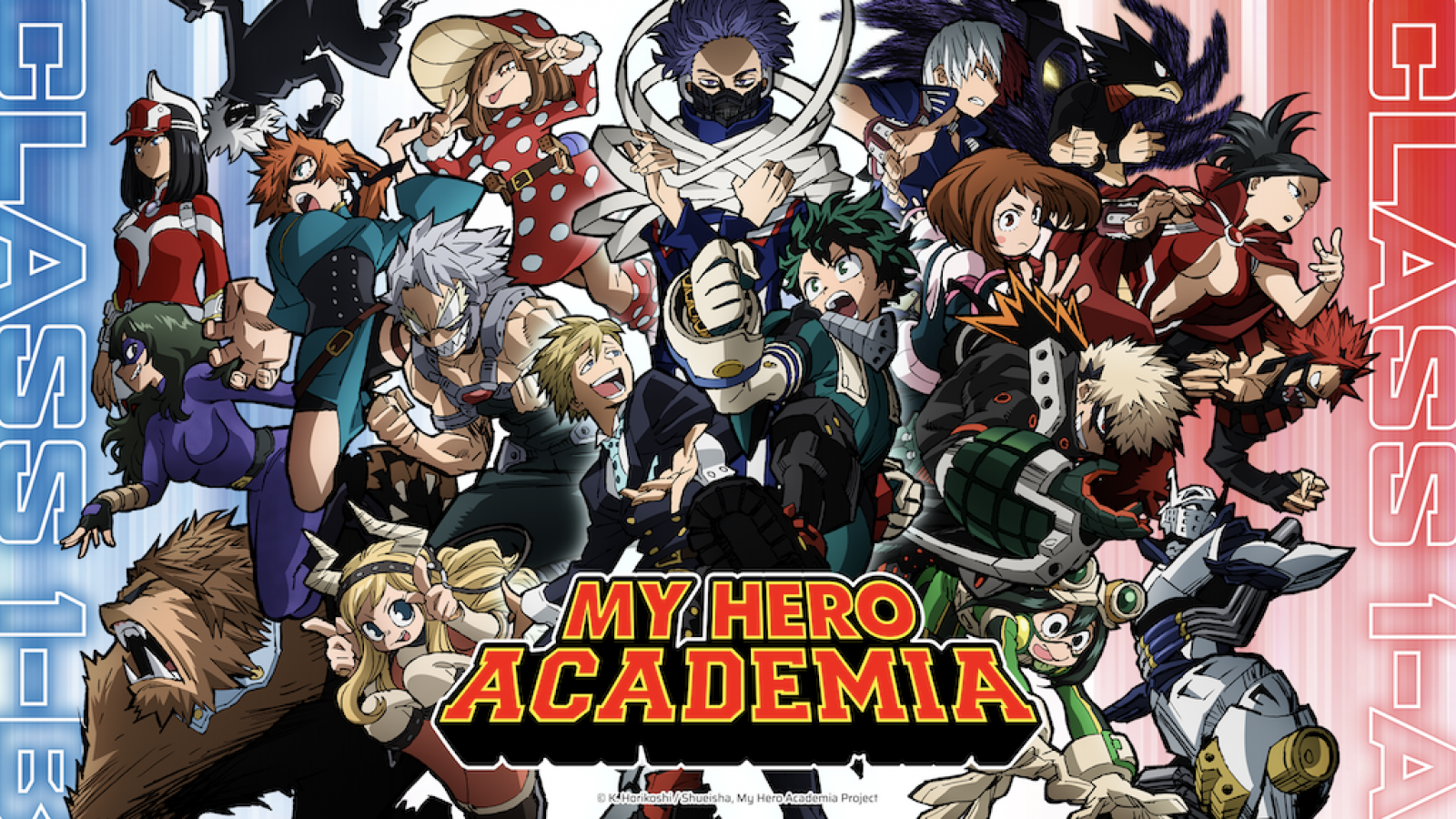 Status: Ongoing
Number of chapters: 328
Genres: School, Super Power
One day, a four-year-old boy came to a sudden realization: the world is not fair. Eighty percent of the world's population wield special abilities, known as "quirks," which have given many the power to make their childhood dreams of becoming a superhero a reality. Unfortunately, Izuku Midoriya was one of the few born without a quirk, suffering from discrimination because of it. Yet, he refuses to give up on his dream of becoming a hero; determined to do the impossible, Izuku sets his sights on the elite hero training academy, UA High.
However, everything changes after a chance meeting with the number one hero and Izuku's idol, All Might. Discovering that his dream is not a dead end, the powerless boy undergoes special training, working harder than ever before. Eventually, this leads to him inheriting All Might's power, and with his newfound abilities, gets into his school of choice, beginning his grueling journey to become the successor of the best hero on the planet.
[Source: My Anime List]
Thoughts on the manga:
Many people would say that you're better off watching the anime than the manga. This is because, for a superhero story, you'll enjoy seeing the action scenes play out on screen. However, I would like to disagree. I would even argue that the art in the manga is considerably more detailed compared to the anime. Because of this, while the action scenes do not move in the manga, there are times when they are even more stunning to stare at.
Furthermore, as it is with nearly any source material, the manga is able to develop the story and the characters better. I feel like when I read the manga, I was able to get a better grasp of Class 1-A, not just as a whole, but also as individuals.
I can make this comparison because I first watched the anime before I read the manga. Frankly, in the anime, there were times when I felt annoyed by Midoriya's character. My mind could not grasp why he seemed so detached from reality, only clinging on to the dream he had when physically speaking, it would have been impossible for him. In fact, if All Might didn't give One For All to Midoriya, Midoriya would have never stood a chance.
But when I read the manga, I gained a better understanding of his hurts, hopes, and motivations. I can't say that I would endorse his behavior in the real world, but it all works out in the manga.
And I have to admit. The dynamic of Midoriya, Bakugo, and Todoroki? *chef's kiss.* I can't wait to get my hands on a copy of the World Heroes' Mission to see this play out even more.
7. A Silent Voice
Status: Complete
Number of chapters: 64
Genres: Drama, Romance
Shouya Ishida, a mischievous elementary school student, finds himself troubled by deaf transfer student Shouko Nishimiya. Despite her genuine attempts to befriend her new classmates, Shouko only proves herself to be an annoyance for Shouya and his friends, provoking them to ridicule her at any possible chance. Soon enough, their taunts turn into constant assault—yet the teachers heartlessly remain apathetic to the situation.
Shouya's misdeeds are finally stopped when Shouko transfers to another school. Denying their involvement, the entire class puts the blame on Shouya. As the new victim of bullying, Shouya gradually becomes meek and reclusive, being treated with contempt and disregard for years to come.
Now a high school student, Shouya meets Shouko again for the first time in five years. Still tormented by his past actions, Shouya is determined to make amends for his mistakes and confront his trauma—even if he must face arduous obstacles along the way.
[Source: My Anime List]
Thoughts on this manga:
Let's just say that it's a good thing this post is titled "top 10 manga to read today" and not "top 10 manga to read to make you feel good." I have to warn you; this manga is a heavy one. Even with only 64 chapters, it will make you pause, ponder on life, and process your thoughts.
The manga takes us through a journey wherein we are forced to reconcile with ourselves particular dilemmas. For instance, do bullies deserve to be bullied? Do bullies deserve forgiveness? If you were severely bullied, how would you respond to a bully who tries to make amends?
At the same time, it also acknowledges the reality of trauma, and it reveals to us that there is no way around the path of healing. It is painful, difficult, but then again, if we stick with it long enough, we will find our peace.
And in the end, we are reminded that indeed, people can change if only we give them the chance to.
6. Fruits Basket
Status: Complete
Number of chapters: 136
Genres: Comedy, Drama, Romance, Supernatural
Tooru Honda is an orphan with nowhere to go but a tent in the woods, until the Souma family takes her in. However, the Souma family is no ordinary family, and they hide a grave secret: when they are hugged by someone of the opposite gender, they turn into animals from the Chinese Zodiac!
Now, Tooru must help Kyou and Yuki Souma hide their curse from their classmates, as well as her friends Arisa Uotani and Saki Hanajima. As she is drawn further into the mysterious world of the Soumas, she meets more of the family, forging friendships along the way.
But this curse has caused much suffering; it has broken many Soumas. Despite this, Tooru may just be able to heal their hearts and soothe their souls.
[Source: My Anime List]
Thoughts on this manga:
Fruits Basket is the very first manga that I read. Needless to say, it holds a special place in my heart. One of the things that I loved about this manga is that the characters were complex, and it reminded me that we only see as much as others want us to see.
The truth is that at the end of the day, we have no idea what people are going through. Their inner workings — their traumas, histories, intentions, and dreams — are completely beyond our frame of knowledge. Only when we reach out to them and get to know them will we even begin to understand who they truly are.
This is also similar to how the journey unfolded for me. You probably wouldn't brand it as anything more than your typical romance, shoujo manga when the manga first starts. I know that's what I thought. But as the story unraveled, I realized that there was more to it than I realized. Sure, there are the supernatural zodiac elements that make the story unique. Yet, it goes further than that. Beyond the frills and magic, the core of the story is about the heart of the characters.
And so, if you're looking for a manga that will put you through a roller coaster of emotions but lands on a good note, make sure to give this one a try. There's a reason why it has two anime remakes.
5. One Piece
Status: Ongoing
Number of chapters: 1,028
Genres: Action, Adventure, Comedy, Fantasy
Gol D. Roger, a man referred to as the "Pirate King," is set to be executed by the World Government. But just before his demise, he confirms the existence of a great treasure, One Piece, located somewhere within the vast ocean known as the Grand Line. Announcing that One Piece can be claimed by anyone worthy enough to reach it, the Pirate King is executed and the Great Age of Pirates begins.
Twenty-two years later, a young man by the name of Monkey D. Luffy is ready to embark on his own adventure, searching for One Piece and striving to become the new Pirate King. Armed with just a straw hat, a small boat, and an elastic body, he sets out on a fantastic journey to gather his own crew and a worthy ship that will take them across the Grand Line to claim the greatest status on the high seas.
[Source: My Anime List]
Thoughts on this manga:
This won't be a credible "top 10 manga to read" list if it lacks mention of the best-selling manga of all time. Yep, you read that right. One Piece has sold over 490 million copies worldwide, and it's still ongoing. Sure, it may have something to do with the fact that it has so many volumes. But, there is also the fact that people are willing to pay for these volumes nonetheless. There must be a good reason.
Eiichiro Oda is a mangaka that I deeply admire because he's so dedicated to his craft. As such, the excellence that manifests through One Piece is unsurprising. The story is consistent, intricate, and so detailed that it convinced me of the world that Oda has built in the manga. The characters are well-written, that even the backstories of side characters make me feel interested and invested. To be honest, that's not something that happens a lot because I am the kind of person who is more invested in the main characters.
Each arc is also meaningful, as the characters usually take on a form of social issues such as violence, racism, genocide, and imperialism. While it is set in a fantasy world, it is not detached from the pains and struggles brought about by human society. What's particularly impressive is that no incident feels isolated from other events that have already happened.
And then there is the humor that still makes everything palatable and enjoyable, even at over a thousand chapters. On the bright side, it means that it will take you a while before you run out of content. On the other hand, reading One Piece will take a lot of time. And so make sure that you pick this up only when you are free to do so. Trust me; once you begin, it isn't easy to stop.
4. Your Lie in April
Status: Complete
Number of chapters: 44
Genres: Drama, School, Music, Romance
At a very young age, Kousei Arima was strictly taught how to play the piano and meticulously follow the score by his mother, to the point where he dominated every competition he entered with ease. He earned the title of "Human Metronome" for performing almost perfectly. Every musician of his age looked up to him. However, after his mother suddenly dies, he became tone-deaf due to the shock and then disappeared, never to be seen onstage since.
Two years later, Kousei lives a monotonous life with his childhood friends Tsubaki Sawabe and Ryouta Watari supporting him. He continues to cling to music, although performing is still an impossibility for him. This is until his unexpected encounter with Kaori Miyazono, a violinist who performs freely without the dictations of a score. A story of friendship, love, music, and a single lie, Kousei's life begins to change and gain color as Kaori helps him to take up music again.
[Source: My Anime List]
Thoughts on this manga:
If you're looking for a manga that you can read in one sitting, Your Lie in April may work great for you. Just make sure that you have a box of tissues beside you, because if I were making a list of "the top 10 manga to read to make you cry," this would be at the very top. In fact, just thinking about the story makes me want to cry. Still, this is a manga I keep coming back to, because it reminds me that I can feel deeply.
One thing that I appreciate about this manga is that at first, it comes off as a manga that revolves around how Kaori changed Kousei's life. But by the end of it, we see that it's really about Kousei growing into a person of influence, as he also made an impact on Kaori.
It's also amazing how Naoshi Arakawa managed to draw the performance scenes in a way that you can feel the music. You may not necessarily hear them play out, like in the anime. Still, they evoke powerful emotions within you.
3. Akatsuki no Yona
Status: Ongoing
Number of chapters: 213
Genres: Action, Comedy, Fantasy, Romance
Once upon a time, the kingdom of Kouka was ruled by a red dragon in human form. By his side, four warriors imbued with dragon blood helped him lead the kingdom to prosperity. Time passed, and this tale became a legend to tell children.
As the sole princess of Kouka, Yona lives a life of lavish ease. In love with her cousin, Su-won, and protected by her bodyguard, Son Hak, she wants for nothing and remains sheltered from the harrowing reality outside the castle walls. Contrary to this peaceful illusion, Kouka is about to undergo a political upheaval. After her beloved Su-won stages a bloody coup and murders her father, Yona is forced to flee with only Hak by her side.
Though surrounded by enemies on all sides, the banished princess still yearns to save her kingdom. Her solution comes from an exiled priest, who tells her that her only hope is to find the four legendary dragon warriors. Guided by this seemingly fictitious myth, Yona sets out to find these warriors, determined to restore her kingdom.
[Source: My Anime List]
Thoughts on this manga:
Yona has one of the best character development arcs that I have ever encountered. Mizuho Kusanagi perfectly captured her naivety and innocence at the beginning of the manga. So much so that I was truly convinced I was reading a sheltered, clueless princess. In fact, because I had an inkling of where things were going, I worried about how she would survive in the world.
But when it came to the point of no return, she impressed me with her determination and commitment to become stronger. She really decided to shed her previous identity to become who the kingdom needed her to be. And even when all her trials should have made her closed off and cruel, she chose to remain kind-hearted. Even in the face of the people who hurt her, she was strong in her grace and forgiveness.
Then there's the world-building. I loved how the mangaka set the different kingdoms, with detailed, unique tribes in each area. And even though the story is somewhat of a reverse mangaka, the four dragons each served their own purpose. They weren't just there to make Yona look good; they were there to make quality contributions.
Akatsuki no Yona is one of my favorite manga of all time. I think if you give it a chance, it may make your list of favorites too.
2. Bakuman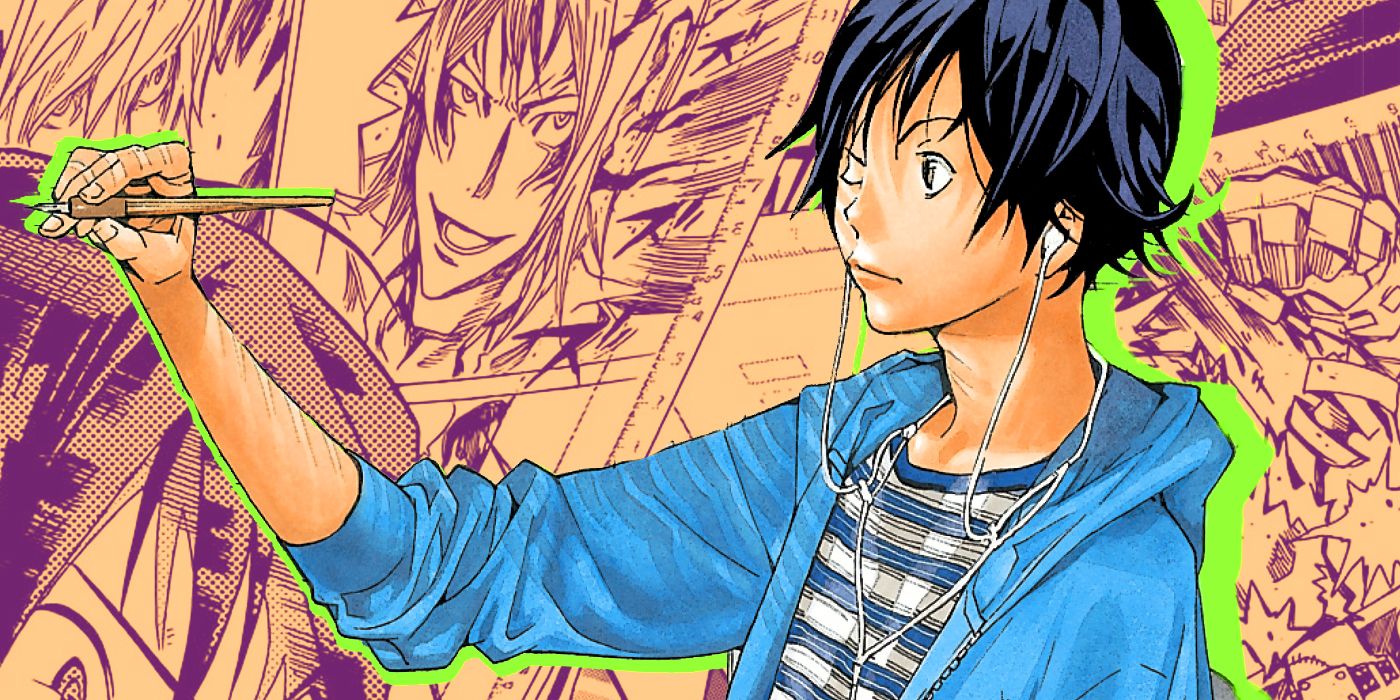 Status: Complete
Number of chapters: 176
Genres: Comedy, Drama, Romance
Despite being a talented artist, middle school student Moritaka Mashiro is unsure about his future, accepting that he will simply lead a normal life. After seeing one of Mashiro's drawings in class, Akito Takagi—an aspiring writer—insists that they write a manga together. But Mashiro is hesitant—his uncle, a mangaka, had died from overworking just a few years prior. However, when Mashiro hears that his crush, Miho Azuki, aims to be a voice actress, he becomes determined to create a manga that can be adapted into an anime for her to star in. Reciprocating Mashiro's feelings, she agrees to get married once they have both achieved their dreams.
Bakuman chronicles Mashiro and Takagi's successes and struggles in their attempts to be serialized in Weekly Shounen Jump and become famous mangakas. Will their gamble pay off, or will they join the countless number of failures?
[Source: My Anime List]
Thoughts on this manga:
As a manga lover, I cannot recommend Bakuman enough. It opened my eyes to the reality of the manga industry. It also made me appreciate the different series that I was reading. The story is very straightforward and easy to follow, as it is set in the real world. It portrays the struggles that many people in the working class have to go through.
More than that, it dares to critique the very medium it has been published in. It reveals the sacrifices that mangakas have to make, not because they just want to, but because they have no choice. In the manga industry, being a workaholic seems to be the way for success.
Everything about the manga is well thought out: the plot, the conflicts, and the characters. Although it may seem fast-paced sometimes, I think that it's just enough to keep the reader invested. After all, it is a manga about manga.
And so, if you want to gain a deeper appreciation for manga and the people who write the stories that you enjoy, make sure to pick this one up. I tell you, it is very enlightening.
1. Demon Slayer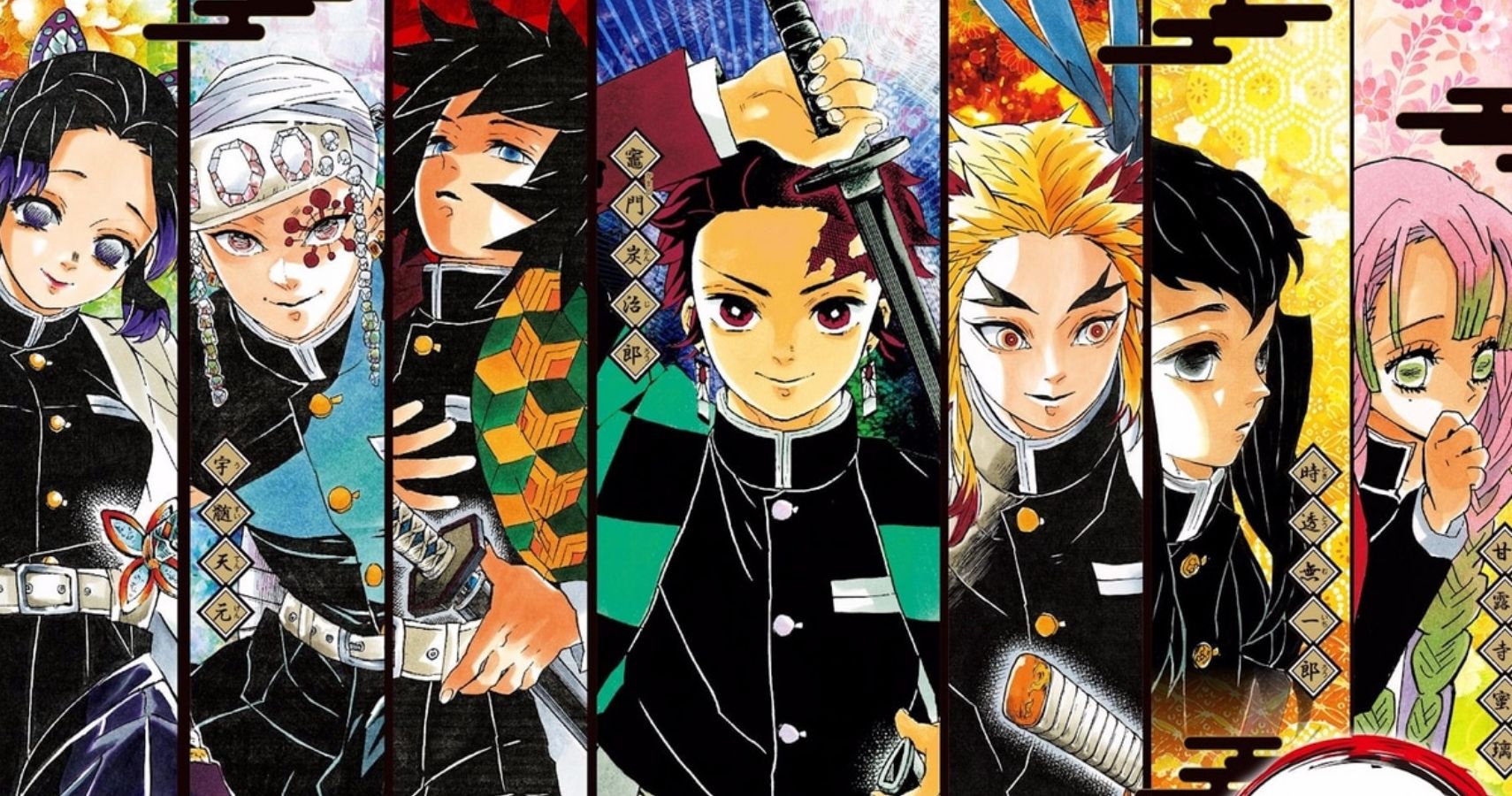 Status: Complete
Number of chapters: 207
Genres: Action, Supernatural, Demons, Historical, Fantasy
Tanjirou Kamado lives with his impoverished family on a remote mountain. As the oldest sibling, he took upon the responsibility of ensuring his family's livelihood after the death of his father. On a cold winter day, he goes down to the local village in order to sell some charcoal. As dusk falls, he is forced to spend the night in the house of a curious man who cautions him of strange creatures that roam the night: malevolent demons who crave human flesh.
When he finally makes his way home, Tanjirou's worst nightmare comes true. His entire family has been brutally slaughtered with the sole exception of his sister Nezuko, who has turned into a flesh-eating demon. Engulfed in hatred and despair, Tanjirou desperately tries to stop Nezuko from attacking other people, setting out on a journey to avenge his family and find a way to turn his beloved sister back into a human.
[Source: My Anime List]
Thoughts on this manga:
The title of this list is "the top 10 manga to read today," so I figured it would be best to close the post with the manga that has most recently taken on the world by storm. Although more people have become hooked on its anime adaptation, the manga is far ahead in the storyline. The art and character writing are also worth appreciating.
In this way, you get to savor and enjoy the story even better, as you follow it according to your pace. You can take things slow and really get into some fight scenes or conversations that you would have missed in the anime. Personally, I find that the plot twists are even more impactful in the manga. Although the anime follows the manga closely, the emotional investment that I put into hours of reading just produces a bigger outburst of emotion.
And so if you want to know what all the fuss is about (the Demon Slayer movie that came out last year is the highest-grossing movie in Japan of all time), make sure that you don't miss reading this one.
---
Do you agree with this "top 10 manga to read" list?
Let us know in the comment section down below!
Share it with your friends and ask if them to read some of the manga titles with you!
Want more?
Subscribe and follow us on our socials, and we'll be sure to update you on the new releases in the anime and manga world!
[convertkit form=tel:2657266]