Hi, Alysers! I am excited to share with you my review on WandaVision!
WandaVision is one of the most talked-about series this year. True to everything else that is released by Marvel, it was gobbled up by fans and critics alike. Its visuals are amazing. And its storyline? Groundbreaking.
But then, that's to be expected. The true question is, did it live up to the hype? Read on and find out!
The premise of the series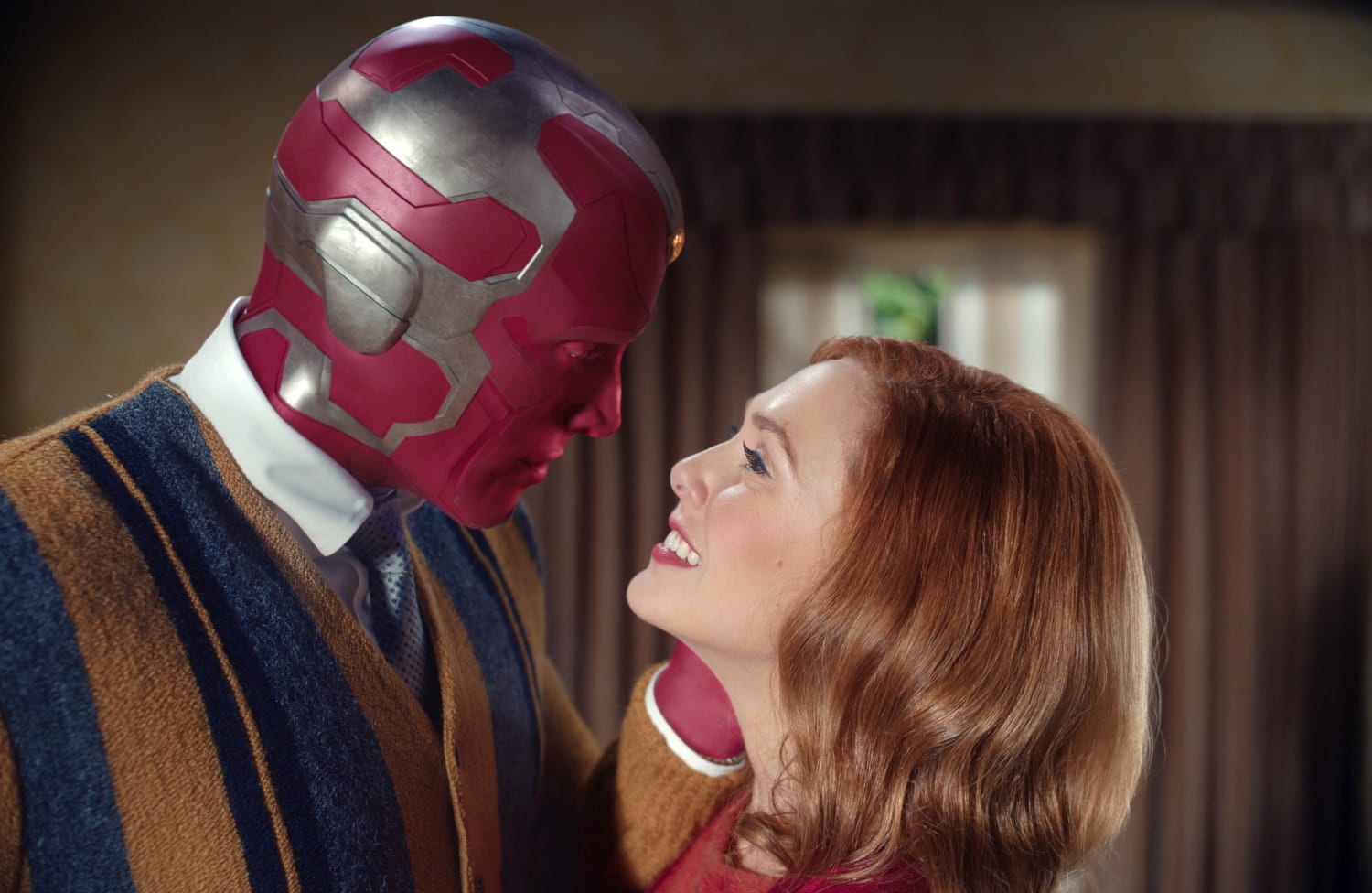 WandaVision happens after End Game, as Wanda starts to explore life after everything that had happened. Remember: for the most part, the Marvel movies happened in succession, and Wanda had barely had enough time to pause since her brother and Vision died.
Now, in WandaVision, Wanda unleashes her power and brainwashed an entire town so that she can structure a life with Vision. It's her way of coping, which is something we'll get to later. At first, you may have a little trouble keeping up, as the show does not introduce this backstory. Instead, viewers are immediately launched into a 50s sitcom with Wanda and Vision as the main characters.
However, it doesn't take long before the cracks start to appear – in the literal and figurative sense. SWORD, the organization that replaced SHIELD, sent agents after Wanda. In the process, we are shown another perspective, as outsider who are really looking in.
The story goes on to explore Wanda and Vision building a life together in this small town. The first episode is set in the 1950s, the second episode is set in the 1960s, and so on. They work, hang out with their neighbors, and (spoiler alert) they even have kids! Its the suburban dream and normal life that Wanda dreamed of.
But of course, there's more to it than that. Conflict soon arrives in the form of villains (yes, that's plural). As a viewer though, you just know that there are tell-tale signs and red flags. It turns out that the people you convinced yourself to trust are actually sketchy and scheming all along.
The structure of the show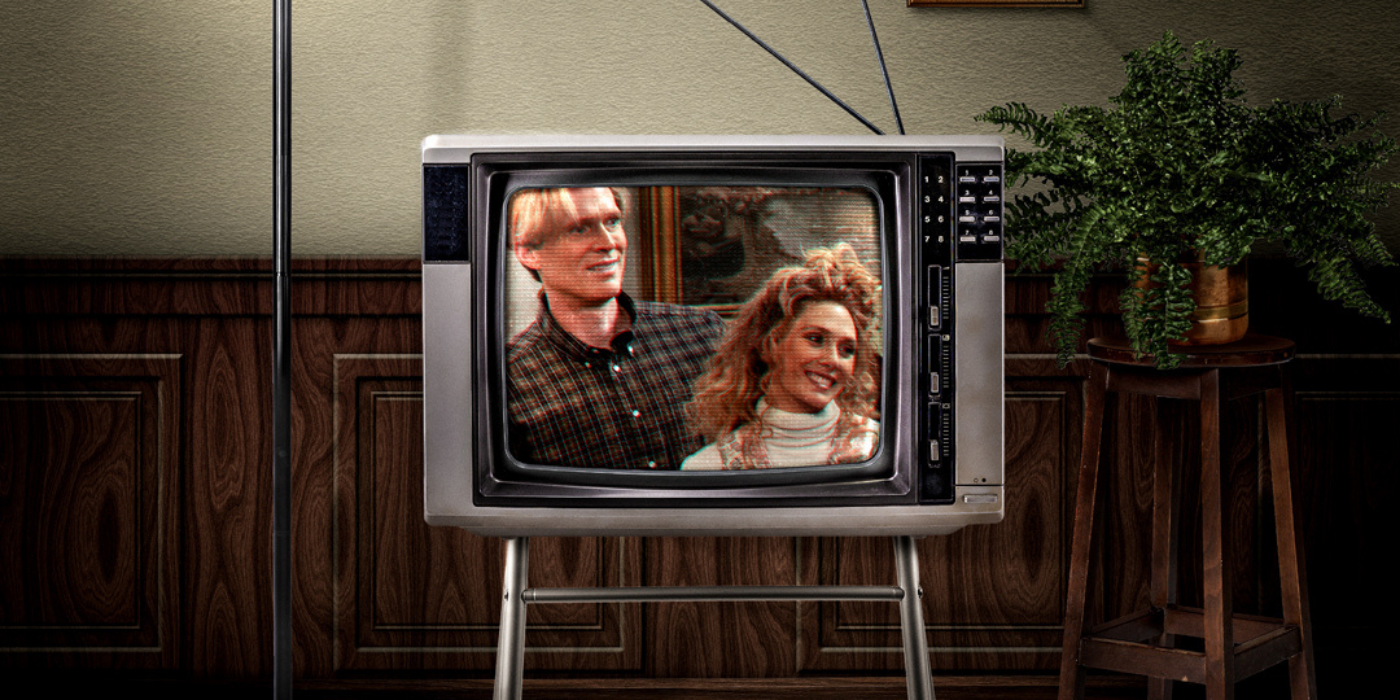 I've never watched a show like this, and I say that with complete amazement and admiration. In this day and age, we would think that we've seen everything there is to see in entertainment. Luckily, WandaVision came along to prove u wrong on that.
As mentioned, the show starts as 1950s sitcom. Because of the time period, we view the lives of Wanda and Vision in black and white. It truly felt as if I was watching a 1950s sitcom, with the accents, pacing, toning, outfits, and jokes! For a moment, I almost forgot that I was watching a show from the 2020s.
The grayscale remains in the second episode, as it was set in the 1960s. It was only in the 1970s that the show takes on color. Meanwhile, it took a few more episodes before the framing expanded to fit a widescreen. It's truly amazing how they perfectly captured the nuances of each time frame.
I also loved how they had a new theme song for every episode! Each was unique, written according to its decade. I actually watched the making of WandaVision on DisneyPlus, and it turns out that the show got the songwriters of Frozen. They also shot every episode like an actual sitcom. This means that they invited audiences to watch the shootings, so that they could get authentic sitcom reactions. Everything was astoundingly well-done and detailed.
To a certain extent, it's mind-boggling to think that they invested that much time, money, and effort into this TV show. I mean, sure, it's still part of the Marvel Cinematic Universe. But I didn't come into it thinking that it would be on the scale of their big-screen movies. I'm glad to be proven wrong though.
New and old characters
A review on WandaVision would be lacking if it didn't touch on the cast and characters. I have to say, this has one of the best TV series casts I have ever seen. They may seem like a lot, but everyone had something to contribute and everyone played their part well.
Let's start with the title characters: Wanda and Vision. I found Elizabeth Olsen's and Paul Bettany's acting skills very stunning. It's not just that they were able to capture the emotion of the story. It's that they were able to transform depending on the decade that they were in. They nailed the accents and mannerisms to a tee, and they did so in all their sitcom glory. This becomes more apparent during the shifts from the "sitcom world" to the "real world."
I also loved how they brought on Darcy — she was really great for laughs! I always enjoyed her in Thor, so the fact that I got to see her on this show was something I did not expect. But then, the best crossover has to be the one with Quiksilver from X-men. Multiverse, anyone?
In terms of new characters, I feel like Randall Park and Teyonah Parris really knocked this one out of the park. I'm excited to see them in more Marvel offerings.
However, the biggest revelation has to be Kathryn Hahn. I am in awe of how well she embraced her character – from the nosey neighbor to the crazy witch. She brought in humor in ways that the audience would not expect, and this did not change even after her "Agatha All Along" number. Rumor has it that she's all geared up for her own spinoff, and I'm certain she will be just as tantalizing there.
The portrayal of mental health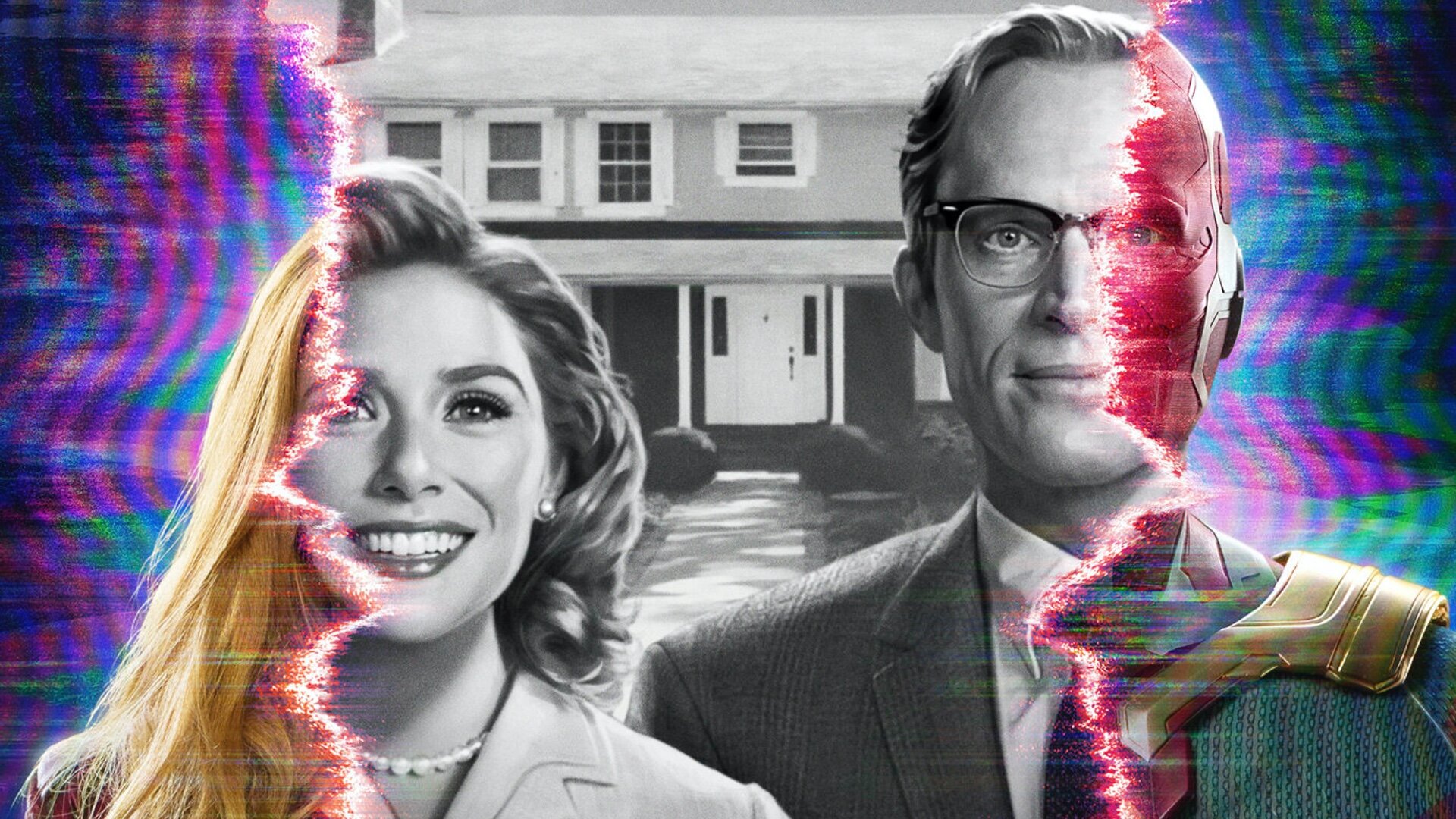 I am most impressed with how WandaVision handled the topic of mental health. It may not have been outright with saying it, but the whole overarching arc of the show has to do with grief and coping. And for Wanda, tucking herself away in this fantasy she created was her way of coping. This TV series shows us that although Wanda is a superhero, there is only so much pain that she can bear. And her hurt and trauma can cause her to hurt other people as well, regardless of her intentions.
And isn't this true for all of us who are hurting, angry, and struggling? When we cope with certain things, we may end up harming others in the process. The thing is, we become so centered on ourselves and our emotions that we no longer have any regard for what others may feel. That's just the way grief goes, and the fact that WandaVision isn't scared to dive into the nitty gritty of that is commendable.
Wanda simply needed to go through the process her way. In the end, I couldn't imagine the pain she must have felt when she finally decided to let go of Vision and their kids. I have to say, I grieved right there with her. And that's what closure sometimes looks like: painful, even unwanted, but necessary. Because life goes on.
Final thoughts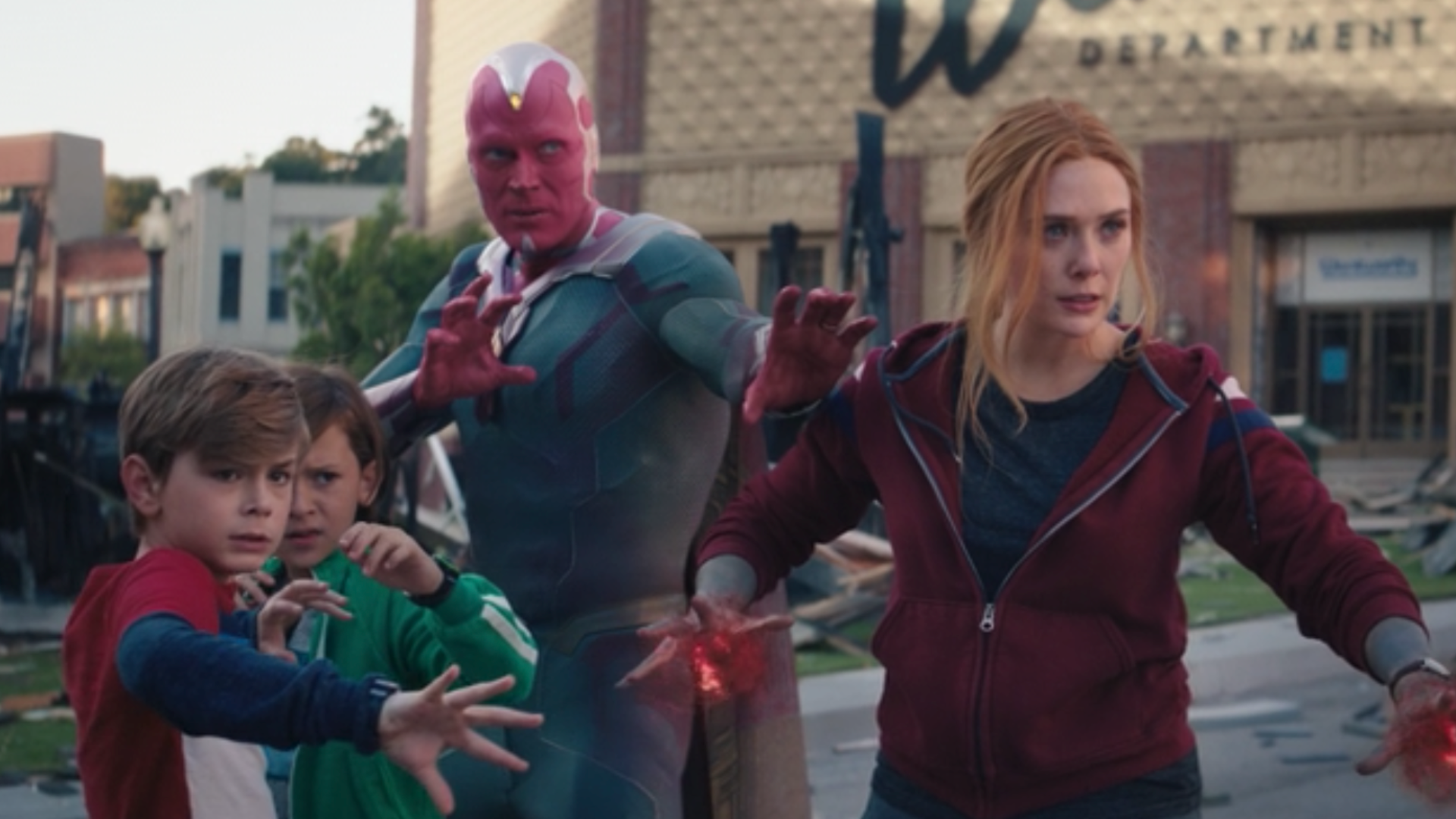 When I give reviews, I do my best to offer the positives and negatives. However, I have to confess that in this review on WandaVision, I find myself incapable of criticizing anything. It's simply that good. already had high expectations walking into the show, and all of them were met and exceeded. Marvel has outdone themselves this time.
So if you haven't watched it yet, you really should. I highly recommend it. If you're a follower of the MCU, I'm sure that it will give you closure as well.
---
Do you agree with my review? What about you? What's your review on WandaVision?
Let us know in the comments section below!
Share this post with your friends and ask them about their review on WandaVision too!
Want more?
Subscribe and follow us on our socials, and we'll be sure to update you on the new releases in the anime and manga world!
[convertkit form=tel:2657266]