Hi, Alysers! I am excited to share with you my review on Demon Slayer, one of the biggest anime franchises today!
Did you know that Demon Slayer merchandise alone has managed to rake in around 900 billion yen? That's a substantial $8 billion, by the way. The Demon Slayer: Mugen Train movie released in 2020 has also become the highest-grossing anime movie globally!
There must be a reason for all that hype. And so in this post, I will review all the things that make Demon Slayer appealing – both its manga and the anime. Let's get to it!
A Short Introduction
Demon Slayer (Japanese: Kimetsu no Yaiba) was first released as a manga in 2016. Koyoharu Gotouge, the mangaka, wrapped up the series after four years, in 2020. This makes it considerably shorter than other well-known franchises such as Naruto and One Piece.
Meanwhile, the anime adaptation was picked up in 2019, bringing the fame and fanbase of Demon Slayer to the next level. The first season has 26 episodes, and the second season just started on October 10 this year. It's still ongoing and only has 29 episodes thus far, but it has already proven to be faithful to the source material. The storytelling, pacing, and quality of content in the anime and manga are equal.
The story covers the journey of Tanjiro Kamado, who had to carry the burden of taking care of his family after his father died. They lived during the Taishiro-era of Japan and were located on a remote mountain. They were able to live a relatively peaceful and happy life.
One day, Tanjiro went to the local village to sell some charcoal. The night fell before Tanjirou was able to get home, so he was forced to take shelter in the house of a strange man. During their conversation, this man warned him of the existence of flesh-eating demons that lurk in the woods at night.
When he finally arrived back home the next day, he faced a horrifying sight— his whole family has been slaughtered. Worse still, the sole survivor is his sister Nezuko, who has been turned into a bloodthirsty demon. Consumed by rage, Tanjirou swears to avenge his family and stay by his only remaining sibling. They ended up entangled with the affairs of the Demon Slayer Corps, a secret society that has been waging war against demons for centuries.
The Character Journey
One thing that I appreciated about Demon Slayer was that it was not afraid to get into the pains and traumas of its characters. Both protagonists and antagonists were portrayed in a way that would make you understand where they're coming from.
Interestingly enough, this was not only apparent to the viewers. This understanding was apparent in Tanjiro himself. Even after everything that he has gone through, he managed to convey a compassion towards them. Yet, even then, this did not equate to forgiveness. Demon Slayer managed to show us that there is kindness in understanding the frustrations and struggles of our enemies. But still, they have to face the consequences of the bad that they have done.
And then there's Nezuko, our beautiful, loveable little sister that proved how she was much more than a mascot. In spite of her limitations, she managed to be a good asset and ally to Tanjiro. As a human who was supposed to have turned into a demon, Nezuko is the poster child for someone who went against all odds so that she can stay true to who she really is inside.
The World Building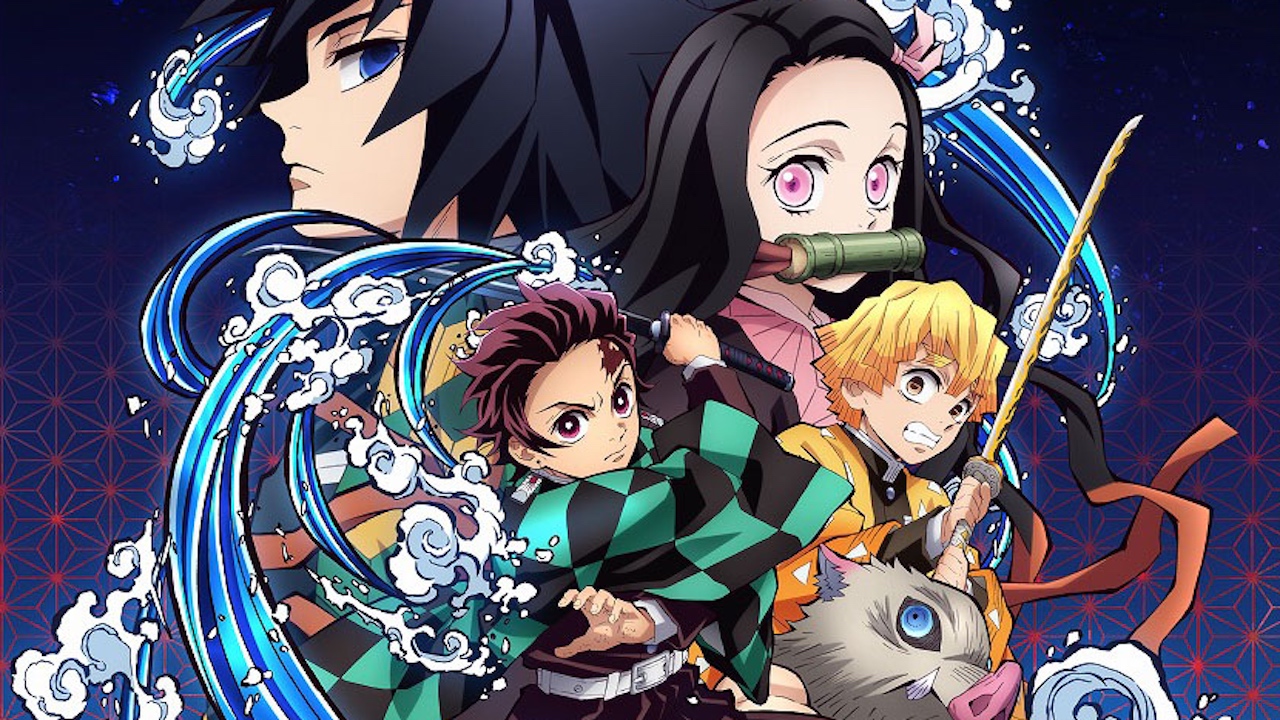 Demon Slayer, as the title implies, manages to pull us into its world of demons and slayers. The very first time I watched it, I found myself getting lost in the story and the world-building. I've watched a lot of anime and read manga that dealt with demon hunters and supernatural creatures, but somehow, this particular franchise felt unique. I don't know if it has to do with the rather traumatic backstory or the fact that all of it was portrayed in a very melancholic way. Either way, I was immersed, and there was no getting out of it.
I especially liked the details that Koyoharu put in. For instance, the five rookies who managed to pass the selection had a manifestation of the five senses: sight, sound, touch, taste, and smell. While it didn't really have a significant effect on the plot, I still found that tidbit rather interesting. It felt as if these tiny aspects bound together and solidified the fantasy of their world.
I also appreciated how Demon Slayer touched upon the origins of the Demon Corps because I have experienced watching fantasy shows that didn't really detail how the world came to be. With this particular story, we at least know where the Demon Corps came from and see what their mission is. The exploration of the Hashira and the hierarchy of moons were also interesting, given that it was implied the former lived rather short life spans.
However, I do have to say that the story really centers on the main characters. I personally enjoy character-focused worlds, but others think that Koyoharu pushed it a bit in Demon Slayer. Side characters weren't as developed or used in the plotline. The world itself doesn't really expand beyond the direction of core team.
The Plot Twists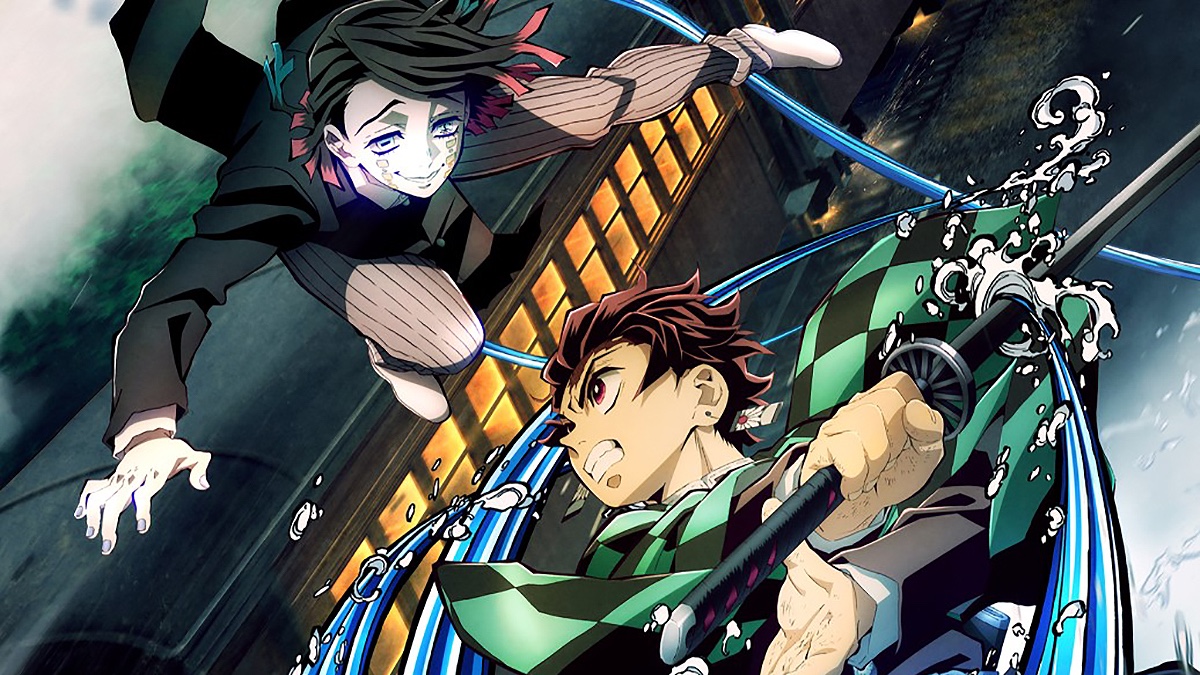 I have to say, Koyoharu loves his plot twists. There were times when I felt like my head was reeling from the rollercoaster of it all. When I thought no one would die, someone important did. Then there were the dead children. I could have seen that coming, but I was still surprised. And I don't want to go into too much detail because, spoiler alert. But Nezuko and the sun? Mind. Blown.
However, I do think that there were times when the story could have been fleshed out more. When I looked back and pondered on everything, I realized that there were plot holes. For example: why did Nezuko act like a child when demons were supposed to mutate into the worst versions of themselves? How did Sabito's ghost touch Tanjiro? We don't really get answers to these questions.
And then there were the little plot devices that I just didn't agree with. Take Muzan Kibutsuji's reason for why he wanted to be a perfect being as an example. Despite all the build-up, it felt rather flat, especially when compared to the stories of his subordinates. I think that there could have been a better, more convincing explanation for the things that he has done. But then again, I suppose this is an ode to all the stupid decisions that people make just because of shallow reasons. In a sense, that was still a good plot twist.
Final Thoughts
For all its missing links, Demon Slayer managed to capture the hearts of millions – mine included. Although you have the option of exploring the story through either manga or anime, I would suggest that you start with the anime. Personally, I think that the added visuals and music contribute to the experience. You may have to wait for a while in order to grasp the whole story since it's still ongoing. But then again, you can just pick up on the manga where the anime left off.
Overall, Demon Slayer deserves all the hype that it's getting. It has a great storyline, tugs on the heartstrings, and has stunning action scenes. The fact that it doesn't go on forever is a bonus.
---
Do you agree with this review on Demon Slayer?
Let us know in the comment section down below!
Share it with your friends and give your review on Demon Slayer!
Want more?
Subscribe and follow us on our socials, and we'll be sure to update you on the new releases in the anime and manga world!
[convertkit form=tel:2657266]