Hi, Alysers! I am so excited to share with you my review on Cowboy Bebop!
Cowboy Bebop is an absolute classic, and I do think that anyone who is venturing into anime should give it a watch. It has all the interesting elements that make anime wonderful, groundbreaking, and interesting – – all at the same time. For many people in the 90s, it's the show they associate with anime.
Now, they just released a modern live adaptation, and many people are wondering: does it live up to its predecessor? Let's find out!
The Source Material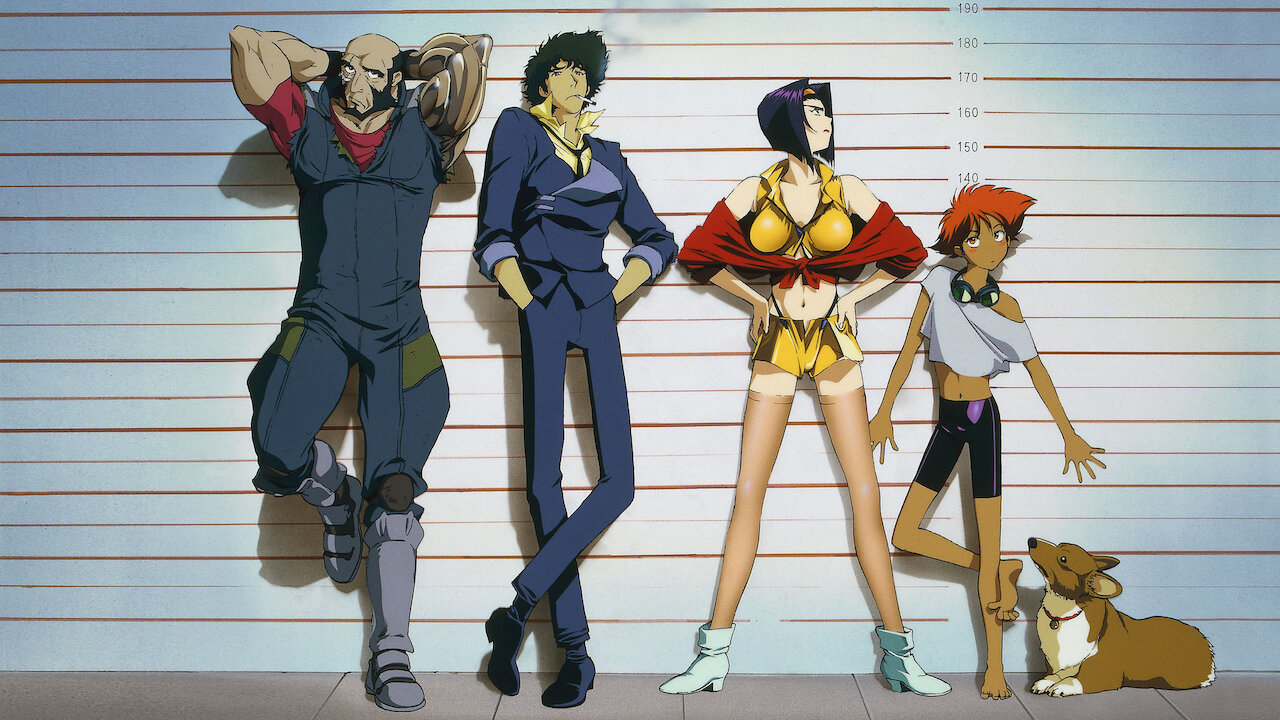 First things first: let's talk about the source material. As I said, the anime is a classic that can be difficult to live up to.
The Cowboy Bebop anime is everything that you would want an anime to be. It has:
stunning art
amazing characters
a sincere storyline
a hypnotic soundtrack
It wrapped depth, laughter, adventure, and emotion into this amazing package. It is a mish-mash of different genres, yet for some reason, the show manages to make them work.
And so in some way, this review will involve comparison. After all, you can't help but do so, given that the live-action is based on the anime. But at the same time, as a Cowboy Bebop anime fan, I also acknowledge that it's near-impossible to measure up to the show that I knew. Because of that, I will also do my best to be objective and to handle this review without the rose-colored glasses of nostalgia.
Now that we have that out of the way, let's talk story. Cowboy Bepop is set in the year 2071, and it follows the story of five bounty hunters who are working from a spaceship called Bebop. The series follows their adventures (and misadventures), and in the process, we get to know more about what they've been through and who they are. Think: Star Wars but different.
The Handling of the Adaptation
I have to be honest, I felt a little scared when they announced a live-action remake of Cowboy Bebop. Most of the live-action shows I've watched like that of Avatar: The Last Airbender and Riverdale just couldn't hold a candle to their source material. Sadly, we can consider Cowboy Bebop to be in the same boat.
For the most part, the live adaptation was a nice enough attempt, but it missed out on the many things that made the anime outstanding.
The humor was dry and the jokes fell flat.
The dialogue was, quite frankly, cringe-worthy.
The whole syndicate plot could have been handled better, as it felt much more stretched and dragging in the live-action than in the anime.
In this sense, I direct my criticism towards the overall writing of the adaptation.
As a writer myself, I do understand how difficult it can be to create amazing storylines, especially when you have this pressure looming over you. Yet even then, the scriptwriters could have been much more careful and cautious about how they approached the dialogues. Their attempts to create witty exchanges simply ended up being cheesy, which then made them sound insincere.
The Characters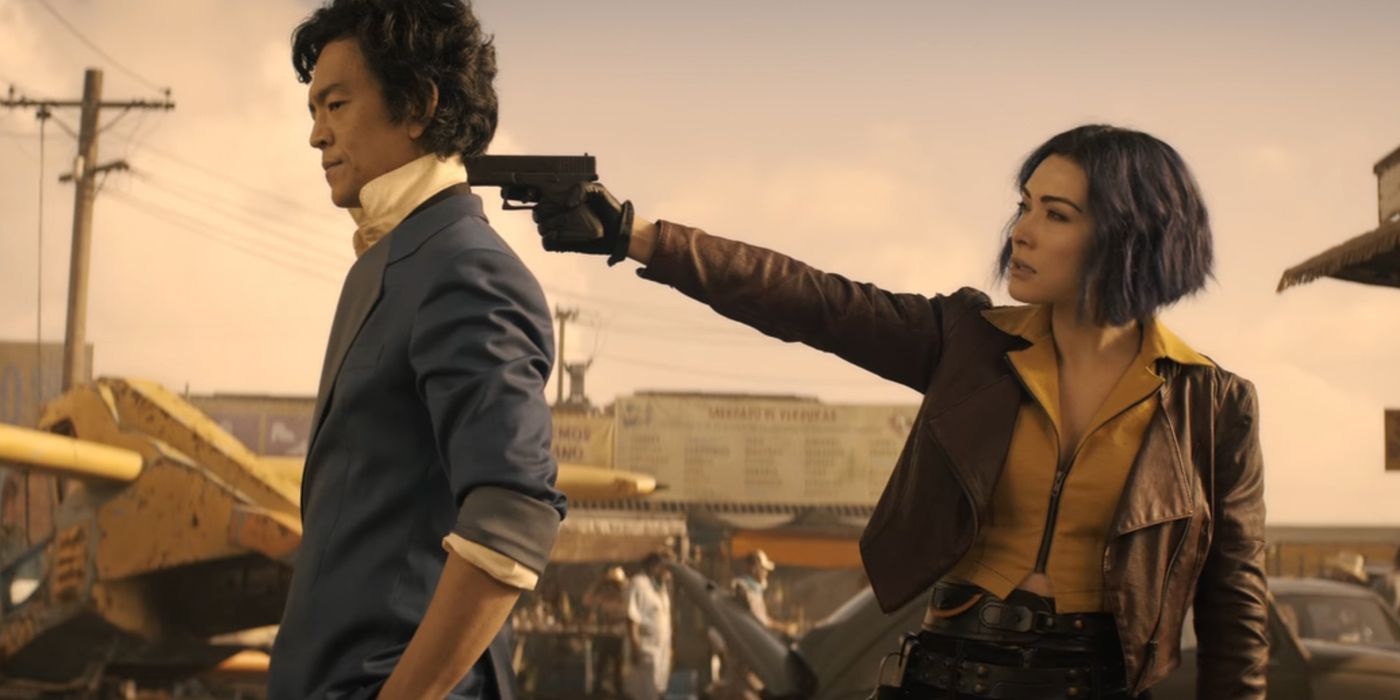 I have to give credit to the casting director, because visually, the live-action characters really take after the anime.
John Cho manages to capture all the spunk and spark of Spike, and you can tell that he really put in a great amount of soul into the character. He did his best to work with the script he was given.
Faye, who managed to remain feisty, stunning, and feminine. Danielle Pineda perfectly was cast for the role visually, and she brought the character to life as well as she could. Although there were changes, I think that she had the best dialogue in the series and that the overall anchor of her personality remained.
I do know of some hard-core fans who struggled with Jet's backstory, but I think it made sense for what they did with his character in the show. What's important is that his essence remained the same, and that he remained enjoyable and likable overall.
If there's anything I disagreed with, it's how the show handled Julia. The show runners saw an opportunity to set her up as a villain, and they went with it. I'm not sure I like it, but we'll see how it goes.
That said, let's touch on Vicious, the supposed villain. The writers could have done much more with their ideas of the character. It didn't feel like he was scary or menacing; he was just plain unlikable. Then again, I suppose that works for a villain.
Style and Music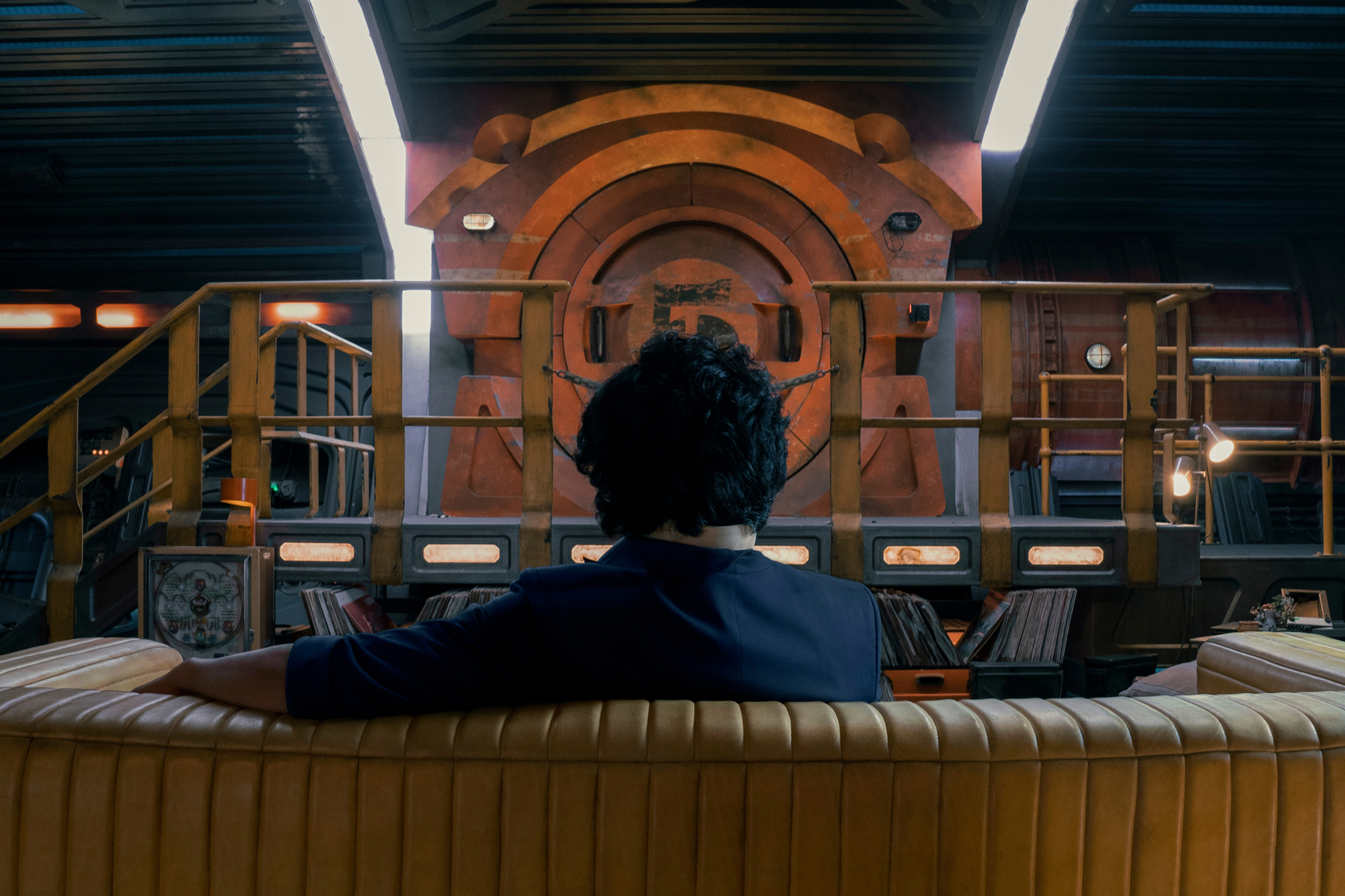 This is where the show truly redeems itself. The overall tone and style of the series really stayed true to the original. Even the coloring captured that vintage-yet-futuristic vibe that the anime had.
Add that to the fact they brought in Yoko Kanno to do the soundtrack for this, who composed the jazzy songs that made the anime so distinctive and immersive. Together, you have for yourself a visual and cinematic adventure that is up to par.
Even the styling of the characters were somehow reminiscent of the anime. We may observe that Faye's costume, is different, but this is only because the wardrobe designer didn't want to make her too overtly sexual. In her bid to avoid objectifying Faye, she did her best to portray the character's sultriness without having to use unrealistic outfits. As a woman, this is something I appreciate, as I do admit that anime can objectify women a tad too much.
Final Thoughts
Cowboy Bebop the live action doesn't measure up to the anime – – and maybe, that's okay. I have heard of people who watched the show without watching the anime, and they actually enjoyed it. And so perhaps, as a show on its own, the Cowboy Bebop live-action does well enough.
But, if you're in it for the story and experience of Cowboy Bebop, I still recommend that you start with the anime. It is unmatched, but this Netflix adaptation was a fair enough attempt.
---
Do you agree with my review on Cowboy Bebop? What about you? What is your review on Cowboy Bebop?
Let us know in the comments section below!
Share this post with your friends and ask them about their review on Cowboy Bebop too!
Want more?
Subscribe and follow us on our socials, and we'll be sure to update you on the new releases in the anime and manga world!
[convertkit form=2823073]