Hi, Alysers! I am excited to share with you my review on blue period!
Most of us who read manga always look forward to the anime adaptations of our favorites. Well, the manga readers of Blue Period don't have to wait any longer. The anime of this beloved manga came out in Fall 2021!
In this article, we will get into the details of the show. Does it live up to expectations? How is it compared to the manga? Read this review on blue period and find out!
The Storyline and Characters
Blue Period revolves around the life of Yatora Yaguchi. It is basically a coming-of-age story about a high school boy still figuring out what he wants to do in his life. After all, Yatora is quite an enigma. He is a delinquent who feels lost, but he has excellent grades and has been proven capable of achieving great things. Still, he isn't a prodigy, and he has to try out if he really wants to carve his niche in this life.
He then ends up pursuing art, much to his parents' chagrin. Hence, he has to prove himself to them even as he continues to assert his hopes and dreams to others. Sometimes, he even has to convince himself that he is good enough. And isn't that relatable, especially to us who are still navigating what we're doing and where we're going?
There is also a spectacular cast of secondary characters, namely:
Yuka Ayukawa
Yotasuke Takahashi
Haruka Hashida
Maki Kuwana
Maru Mori
Mayu Ooba
Masaku Saeki
Koigakubo
Hanako Sakuraba
We have tutors, classmates, and friends who are there for Yatora as he goes through his journey. Although they seem well-rounded, there are times when they feel like mere plot devices. That is, except for Ayukawa, whose arcs were very well done.
Regardless, the 12 episodes are not enough to show the complexity and development of all these characters.
There were also times when the pacing felt a tad rushed.
The Art and Music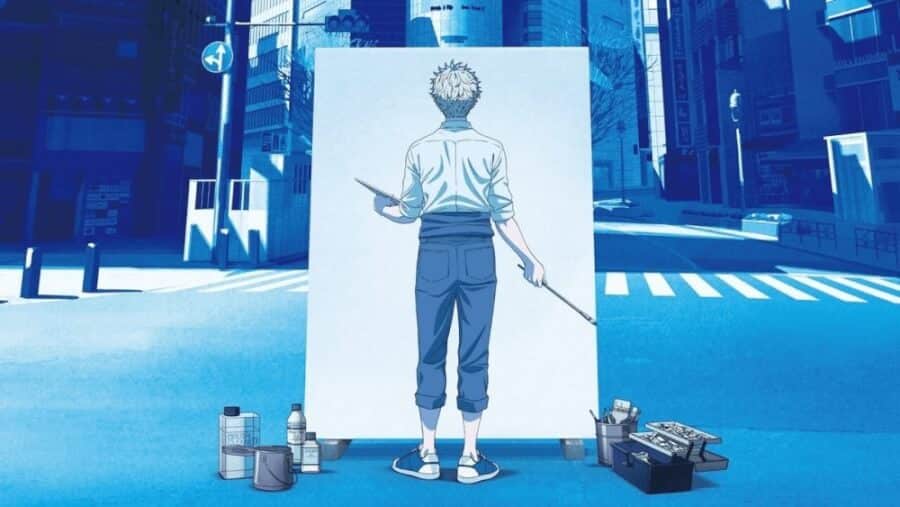 This is an anime about art, so the standards are set high. Sadly, the art of the blue period doesn't particularly stun viewers. Although the drawings and paintings are not necessarily bad, a little more effort from the end of the studio and animators would have been appreciated. Again, this is an anime about art. It's supposed to make you feel something profound.
Sadly most manga readers would agree that it only made them feel disappointed.
And then there's the music. Under normal circumstances, anime revolving around art are paced in conjunction with music. However, the music of blue period can be considered lacking. Entire scenes play out without any background music, even when perceived as necessary. And even when there are songs playing, they do not add to the value of the production.
It would have been nice to watch the characters painting with fantastical songs playing as they do. Instead, all we get are the awkward sounds of brush hitting canvas.
How do you know that the quality of the anime music is up to par, you may ask. Well, just watch Your Name, and you will see what I mean about background songs adding value.
As an Adaptation
Blue Period is a manga loved and adored by many. It does, after all, introduce a bisexual character. And although its storyline may not seem as if it's anything different from other slice of life shounen stories, it projects itself masterfully on paper.
Unfortunately, there are times when this does not translate well on screen. In fact, there are several art pieces created by Yatora throughout the series. In the manga, they were portrayed as masterpieces and invoking of emotion. However, these pieces in the anime did not stand out.
I think that most of this can be attributed to the production team. This is not to say that they were terrible. They just lacked excellence. Now, if you're someone who read the manga and felt incredibly touched by the story, you would say the same thing.
One thing we can credit to it, though, is that it did its best to stay faithful to the story of the manga. The characters were not massacred and made into something else. The progression is also essentially the same. It's just a matter of pacing and production.
Final thoughts on Blue Period
Let's get to the million-dollar question on this review. Does blue period live up to the hype? I would say no.
This isn't to say that it's horrifying. In fact, as an anime, I can still recommend it as something to watch. However, I wouldn't tag it as a must-watch. It is, for the most part, very generic and mediocre.
If you have time to spare, I suggest that you read the manga instead. Now that is arguably a must-read. There, you actually get to experience the passion and emotion of the characters — things that one may say are lacking with this adaptation.
---
Do you agree with my review on Blue Period? What about you? What is your review on Blue Period?
Let us know in the comments section below!
Share this post with your friends and ask them about their review on Blue Period too!
Want more?
Subscribe and follow us on our socials, and we'll be sure to update you on the new releases in the anime and manga world!