Hi, Alysers! I am excited to share with you the 20 most surprising isekai anime to watch today!
If you've been around the manga and anime scene for a while, you would know what isekai means. For those who are new, it simply refers to the plot point wherein the main character is sent back to the past or a new world. Most viewers identify it as a form of escapism — literally. You can learn more about the different genres here.
Because this trope is so common, there is a plethora of isekai anime to sift through. But, no worries, we sorted them out for you! Here are the 20 most surprising anime to watch today!
20. No Game No Life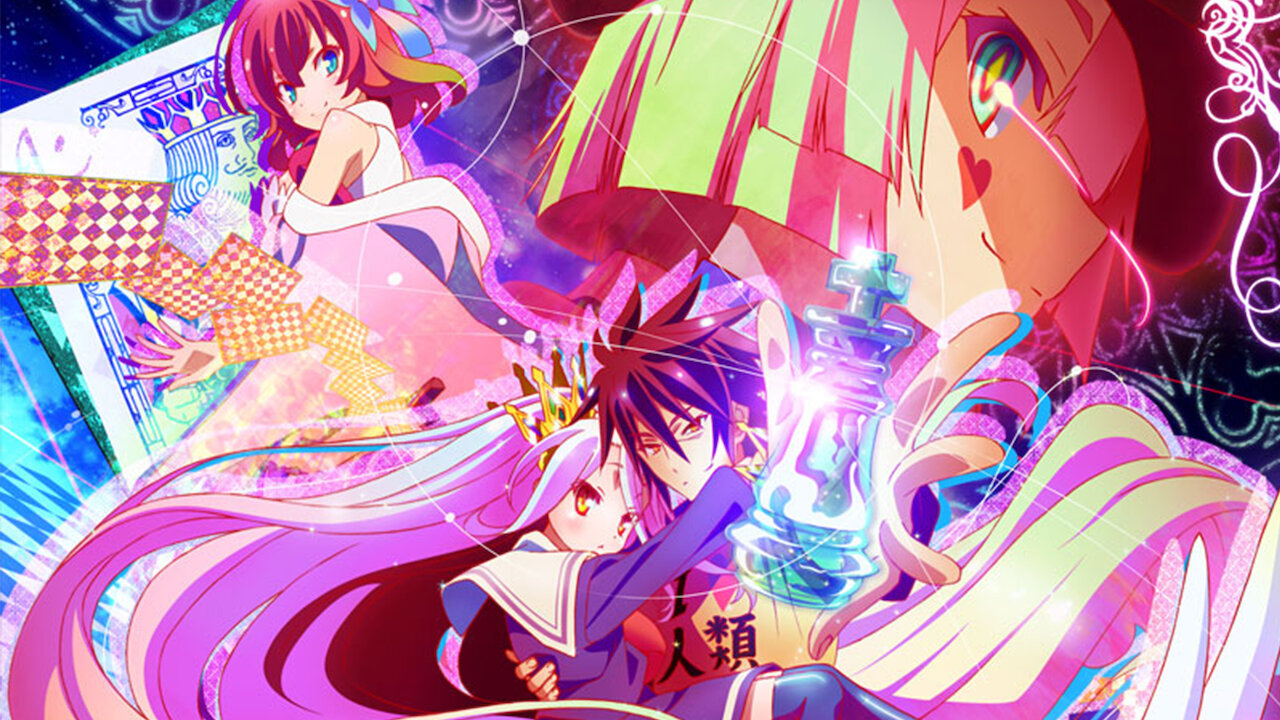 No Game No Life is a surreal comedy that follows Sora and Shiro, shut-in NEET siblings and the online gamer duo behind the legendary username "Blank." They view the real world as just another lousy game; however, a strange e-mail challenging them to a chess match changes everything—the brother and sister are plunged into an otherworldly realm where they meet Tet, the God of Games.
[Source: My Anime List]
Thoughts about this anime:
This is one of my favorite isekai anime, and for good reason. We have two brilliant siblings who are taken to a beautiful world of games and fantastical characters. Everything is also in technicolor, so it's a visual dream.
The only reason why this isn't any higher on the list is that for the most part, there isn't anything truly surprising about it. We have the main characters transported to a different world, where they become dominating heroes. It's fun, but a fairly typical isekai plot trait. Nonetheless, we love to see it.
19. Re: Zero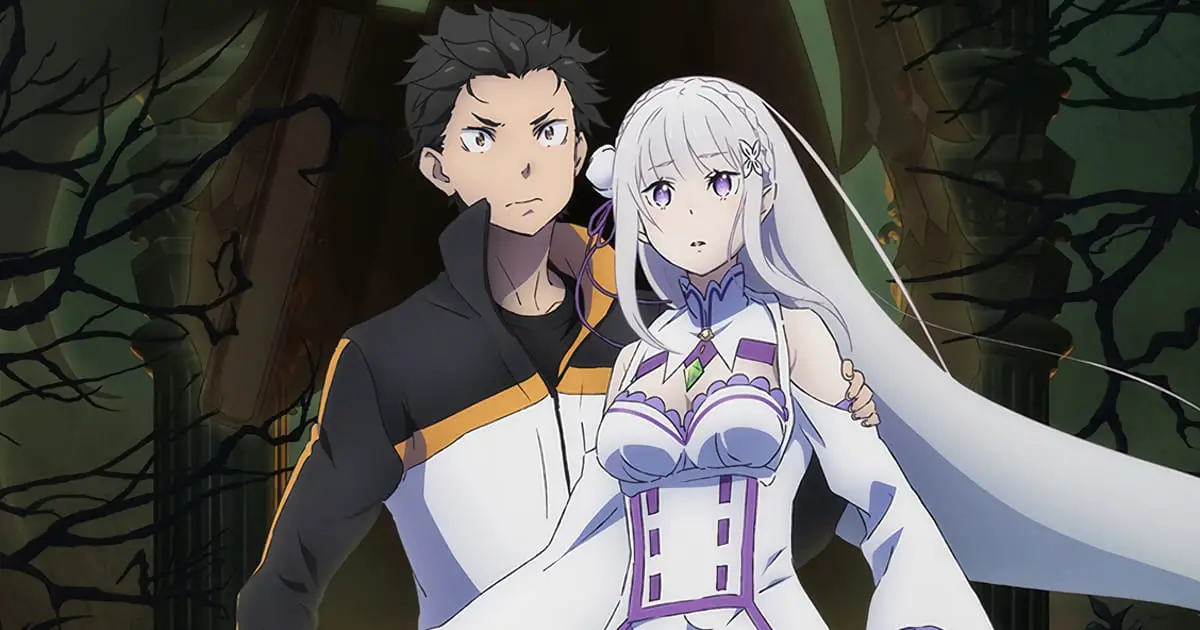 When Subaru Natsuki leaves the convenience store, the last thing he expects is to be wrenched from his everyday life and dropped into a fantasy world. Things aren't looking good for the bewildered teenager; however, not long after his arrival, he is attacked by some thugs.
Armed with only a bag of groceries and a now useless cell phone, he is quickly beaten to a pulp. Fortunately, a mysterious beauty named Satella, in hot pursuit after the one who stole her insignia happens upon Subaru and saves him. In order to thank the honest and kindhearted girl, Subaru offers to help in her search, and later that night, he even finds the whereabouts of that which she seeks. But unbeknownst to them, a much darker force stalks the pair from the shadows, and just minutes after locating the insignia, Subaru and Satella are brutally murdered.
However, Subaru immediately reawakens to a familiar scene—confronted by the same group of thugs, meeting Satella all over again—the enigma deepens as history inexplicably repeats itself.
[Source: My Anime List]
Thoughts about this anime:
An interesting about Re: Zero is that it takes the normally upbeat isekai theme and adds dark, psychological undertones to it.
One of the most surprising things about it occurs before the first episode even ends. And with this, we enter a surprising, appealing time loop that allows for things to progress differently – sometimes, surprisingly.
18. Sword Art Online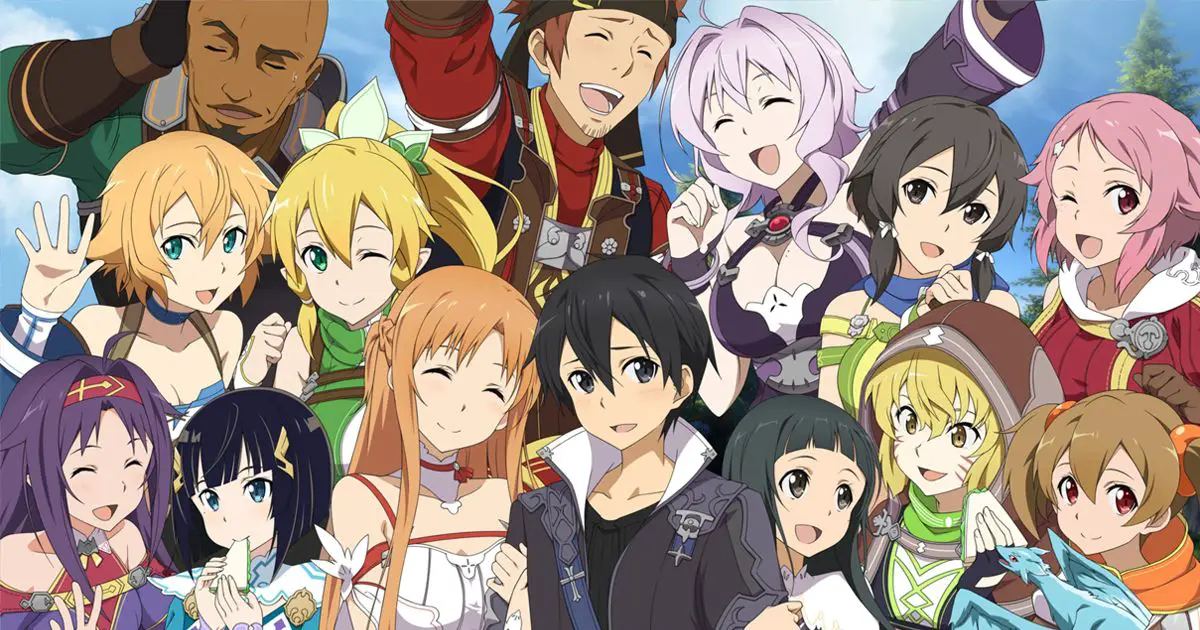 In the year 2022, virtual reality has progressed by leaps and bounds, and a massive online role-playing game called Sword Art Online (SAO) is launched. With the aid of "NerveGear" technology, players can control their avatars within the game using nothing but their own thoughts.
Kazuto Kirigaya, nicknamed "Kirito," is among the lucky few enthusiasts who get their hands on the first shipment of the game. He logs in to find himself, with ten-thousand others, in the scenic and elaborate world of Aincrad, one full of fantastic medieval weapons and gruesome monsters. However, in a cruel turn of events, the players soon realize they cannot log out; the game's creator has trapped them in his new world until they complete all one hundred levels of the game.
[Source: My Anime List]
Thoughts about this anime:
Sword Art Online is considered an isekai, RPG anime classic for good reason. Here, we have a bunch of gamers trapped inside the game world, which quickly becomes their real life. More than anything else, it is a battle of survival.
I have to say, the story of the first season had me hooked. And somehow, the plot points of each season turns out more surprising than the last.
Do we like all these twists and turns? No. But they sure keep us on the edge of our seats.
17. Restaurant to Another World
Western Restaurant Nekoya is a popular eatery located on a street corner in a Tokyo shopping district. Serving both traditional Japanese fare as well as Western dishes, this eating establishment is popular among Tokyo's residents. But this seemingly ordinary restaurant is also popular with another type of clientele…
While the restaurant is thought to be closed on Saturdays, the truth is that on this special day each week, its doors are instead opened to the inhabitants of other worlds. From dragons and elves to fairies and mages, this restaurant has no shortage of strange customers. Nevertheless, the enigmatic chef known only as "Master" will be waiting to serve up their favorite dishes with a kind smile and keep them coming back for many more Saturdays to come.
[Source: My Anime List]
Thoughts about this anime:
Isekai stories, albeit fantastical, usually contain a more serious plot point. One thing I enjoy about Restaurant to Another World is that for the most part, it is very light-hearted. Instead of adventures, you just have daily stories and life. That to me is a surprising find for an isekai.
When I think about it, this is like a lighter version of Food Wars, except they made it isekai. To be honest, I didn't have high expectations going into this show, but – yes, surprisingly – I really liked it.
16. KonoSuba
After dying a laughable and pathetic death on his way back from buying a game, high school student and recluse Kazuma Satou finds himself sitting before a beautiful but obnoxious goddess named Aqua. She provides the NEET with two options: continue on to heaven or reincarnate in every gamer's dream—a real fantasy world!
Choosing to start a new life, Kazuma is quickly tasked with defeating a Demon King who is terrorizing villages. But before he goes, he can choose one item of any kind to aid him in his quest, and the future hero selects Aqua. But Kazuma has made a grave mistake—Aqua is completely useless!
[Source: My Anime List]
Thoughts about this anime:
This show had me rolling over in laughter — seriously. Sure, it doesn't really have a relevant. But the amount of humor and punchlines in this show is really surprising, especially given that it's marketed as an isekai.
Some will not like its senslessness, so to speak. But others may enjoy it. Watch this when you don't really want anything to think about.
15. Inuyasha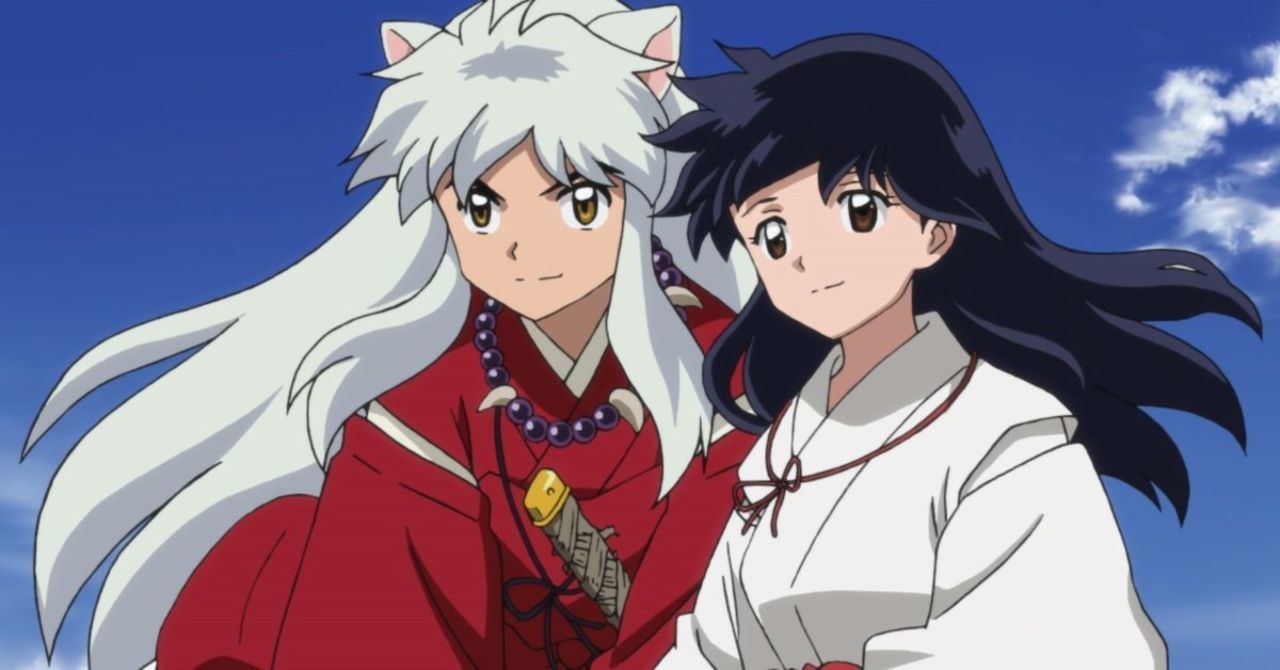 InuYasha follows Kagome Higurashi, a fifteen-year-old girl whose normal life ends when a demon drags her into a cursed well on the grounds of her family's Shinto shrine. Instead of hitting the bottom of the well, Kagome ends up 500 years in the past during Japan's violent Sengoku period with the demon's true target, a wish-granting jewel called the Shikon Jewel, reborn inside of her.
[Source: My Anime List]
Thoughts about this anime:
Inuyasha is considered as a classic anime in general. But it is also known as one of the best entries if you're just starting out in the isekai world. For one, the characters are all well-written. I wasn't really expecting that there would be a lot of blood and fighting, but that's part of the surprise, isn't it?
Also, I was honestly surprised to discover that the romance didn't progress as far as I hoped. However, there are a lot of sweet scenes throughout, so it's okay.
14. Arifureta: From Commonplace to the World's Strongest
The ordinary life of 17-year-old otaku Hajime Nagumo is disrupted when he and his classmates are summoned to a fantasy world and tasked with saving mankind. While his classmates are gifted with impressive abilities useful in combat, Hajime is belittled for only gaining an inferior transmutation skill that lacks any real offensive power.
[Source: My Anime List]
Thoughts about this anime:
There isn't really anything surprising about this show when you think about it. The plot is in the title itself. Still, how everything plays out can be so ridiculous that you can't help but scratch your head. I consider that surprising.
Sure, some say that:
it's fast-paced
there is a lack in character development
sometmes, the plot doesn't make sense
But that in and of itself is part of the experience. It's like a rollercoaster.
13. Endride
Shun Asanaga is a 15-year-old junior high school student with an optimistic and bright personality. One day, he finds a mysterious crystal in the office of his father, who is a scientist and businessman. When Shun touches it, the world becomes distorted, and he is sent into the world of Endra. Emilio, a prince of the kingdom of Endra, is nearing his 16th birthday and despises the reigning king, Delzain.
Since Emilio is now at the age when he can inherit the throne, he takes up a weapon and attempts revenge. However, because Emilio is too weak, he is captured by Delzain and put in prison. When Emilio is in grief, the wall of his cell becomes distorted and Shun appears from there with two goals: return to his own world, and complete Emilio's revenge. What future lies ahead for the two boys trying to survive in Endra, yet raised in two different worlds?
[Source: My Anime List]
Thoughts about this anime:
This show is one of the more slow-paced ones, but I don't really mind. Also, it's rather predictable, but unpredictable at the same time. Of course, the unpredictable moments capture the surprises best.
The art is also rather different and surprising, as it is turned out to be more saturated and vibrant that I thought.
12. Odu Nobuna no Yabou
High school student Yoshiharu Sagara wakes up and finds himself in the middle of a raging Sengoku period battle. He is saved by the legendary Hideyoshi Toyotomi, but at the cost of the hero's life. With his dying breath, the warrior pleads for Yoshiharu to become a feudal lord in his place. Now that the course of history has been changed, Yoshiharu pledges to keep the timeline from diverging any further.
Yet, after rescuing Nobuna Oda—whom he discovers is actually the fabled Nobunaga Oda's female counterpart—Yoshiharu realizes he has been transported to an alternate reality where most of Japan's historical warlords are now cute girls!
[Source: My Anime List]
Thoughts about this anime:
Odu Nobuna as a female? Yep, that's surprising. This story goes on to portray many Japanese historical events and characters in a fantastical yet interesting way.
One of the most surprising things about it is how Yoshiharu managed to keep up with and even lead a group of equally amazing and smart women. He made the most out of what happened, and it certainly couldn't have gone a better way.
11. High School Prodigies Have It Easy Even In Another World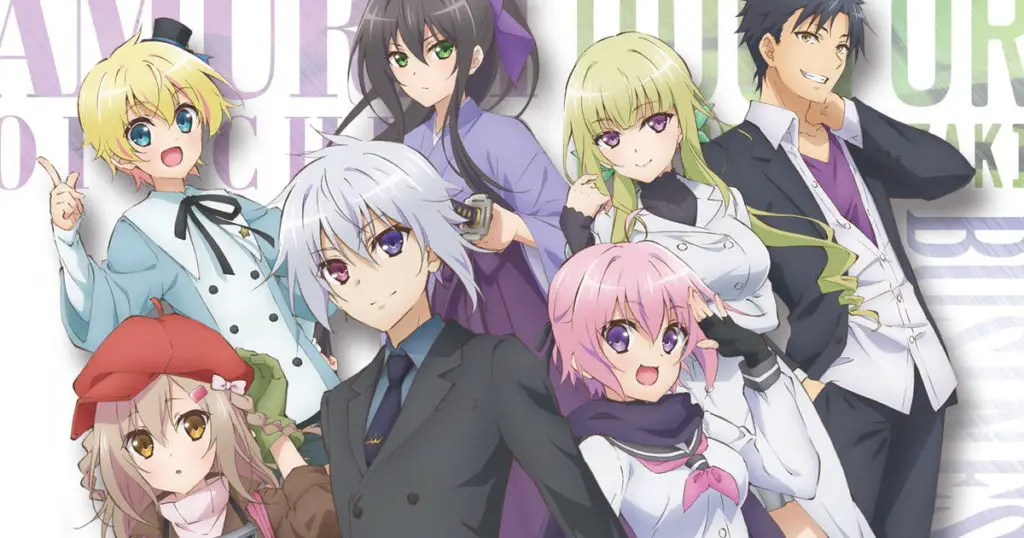 Seven Japanese high school students enjoy international renown for their remarkable talents. One day, these friends survive a plane crash only to find themselves in the medieval fantasy world of Freyjagard, where two human races live side by side in a feudal society: the byuma, who have animal features and formidable strength, and the hyuma, who have a small chance of magical aptitude. After being rescued by the byuma Winona and her adopted elven daughter Lyrule, the group pledges to use their advanced skills and knowledge to pay back the people of Elm Village for their hospitality and find a way to return back home.
[Source: My Anime List]
Thoughts about this anime:
This show is notoriously isekai, and it really leans into many tropes. A lot of people don't like that, but I personally think of it as a parody of sorts.
The story in and of itself is fascinating, and you would be surprised with how the characters go on to progress. Now, whether this is good or bad, you can only find out from watching the show.
10. Isekai Quartet
It is a normal day; everyone from deranged military girl Tanya Degurechaff and 16-year-old isekai protagonist Satou Kazuma to expansionist overlord Ainz Ooal Gown and demon sisters Rem and Ram go on with their daily lives. Suddenly, a conspicuous red button begging to be pressed appears before them. Overcome by curiosity, the otherworldly characters push the button, sending them to an unfamiliar world.
With no way of escaping, the characters must lead a normal school life and make acquaintances with the others. One thing is certain: the classroom full of fan-favorite eccentric personalities never gets boring!
[Source: My Anime List]
Thoughts about this anime:
Isekai Quartet is one of the most charming isekai anime I have ever watched. I mean, it is basically a chibi adaptation of many other characters on this 20 most surprising isekai anime list. The premise itself is new and exciting.
It is very cute and humorous,and everyone is up to some antics that are sure to surprise you. The only thing not surprising? How enjoyable this anime is.
9. The Twelve Kingdoms
Youko Nakajima has only ever wanted to be normal. She does what she is asked, gets good grades, is the class president, and even helps her classmates whenever she can—but because of her red hair, she has never fit in. With her pushover attitude, Youko lets classmates take advantage of her, so she has nobody she can really call a friend.
But on an otherwise ordinary day, a man who claims to be from another world barges into Youko's classroom and bows before her. This elegant blond-haired man, Keiki, claims that Youko is his master and belongs on the throne of his kingdom. However, their first meeting is cut short as Keiki has been followed by otherworldly beasts called youma. He is able to escape with Youko into his own realm, but two other classmates—Ikuya Asano and Yuka Sugimoto—are caught up in the madness as well.
Unfortunately, their troubles have only just begun, as the youma attack leaves them separated from Keiki. Alone in this strange new land, these ordinary students must learn to fend for themselves or die.
[Source: My Anime List]
Thoughts about this anime:
One of the most surprising things about this anime is just how good it is. It runs for 45 episodes, but even that doesn't seem enough. It has:
Unpredictable hooks
Interesting characters
Original fantasy elements
Great production and pacing
What more could you ask for?
8. Nobunaga Concerto
Carefree high school student Saburou finds himself unceremoniously thrown back in time to the Sengoku Era, landing directly in front of the legendary general Nobunaga Oda. Nobunaga, on the run from his retainers and wishing to rest due to his frailty, beseeches Saburou to take his place, as the two bear an uncanny resemblance. Although Saburou is still confused by his surroundings, Nobunaga hurriedly provides the boy with the necessary items to prove that he is the bona fide feudal lord and makes a hasty getaway.
Now a stand-in for someone he doesn't even know all that much about—though his modern experiences and knowledge are sure to help him—Saburou begins his unexpected quest to pose as the man who attempted to unite all of Japan.
[Source: My Anime List]
Thoughts about this anime:
Nobuna running away and a high school student from the future taking his place? Yep, that's surprising. It's even more surprising that this was only released in the last decade. After all, the graphics make it seem like its something from the 1990s. But that's not a bad thing.
Also, I was pleasantly pleased with how much I enjoyed this show. It's a hidden gem, and it's a must-watch.
7. Cautious Hero
There is a popular saying: "you can never be too careful." It is very important to prepare for every situation you may face, even if it seems like an unnecessary waste of time. Also, in games like RPGs, it is good to exceed the level of your enemies to achieve total victory.
These words describe Seiya Ryuuguuin a little too perfectly. After being summoned by the goddess Ristarte to save the world of Gaeabrande from destruction, the hero prepares himself for his noble journey. While this might be normal, he spends a very long time training himself, despite having overpowered stats. He fights weak enemies using his strongest skills and buys excessive amounts of supplies and potions—all to stay safe.
[Source: My Anime List]
Thoughts about this anime:
Most of the main characters we see in fantasy shows are adventurous and risk-takers, regardless of whether they are intorverts or extroverts. But Seiya? He is no risk-taker. In fact, he is averse to risks. That's what makes this a stand out story.
The fact that it is very humorous and has a great soundtrack is a plus.
6. Acendance of a Bookworm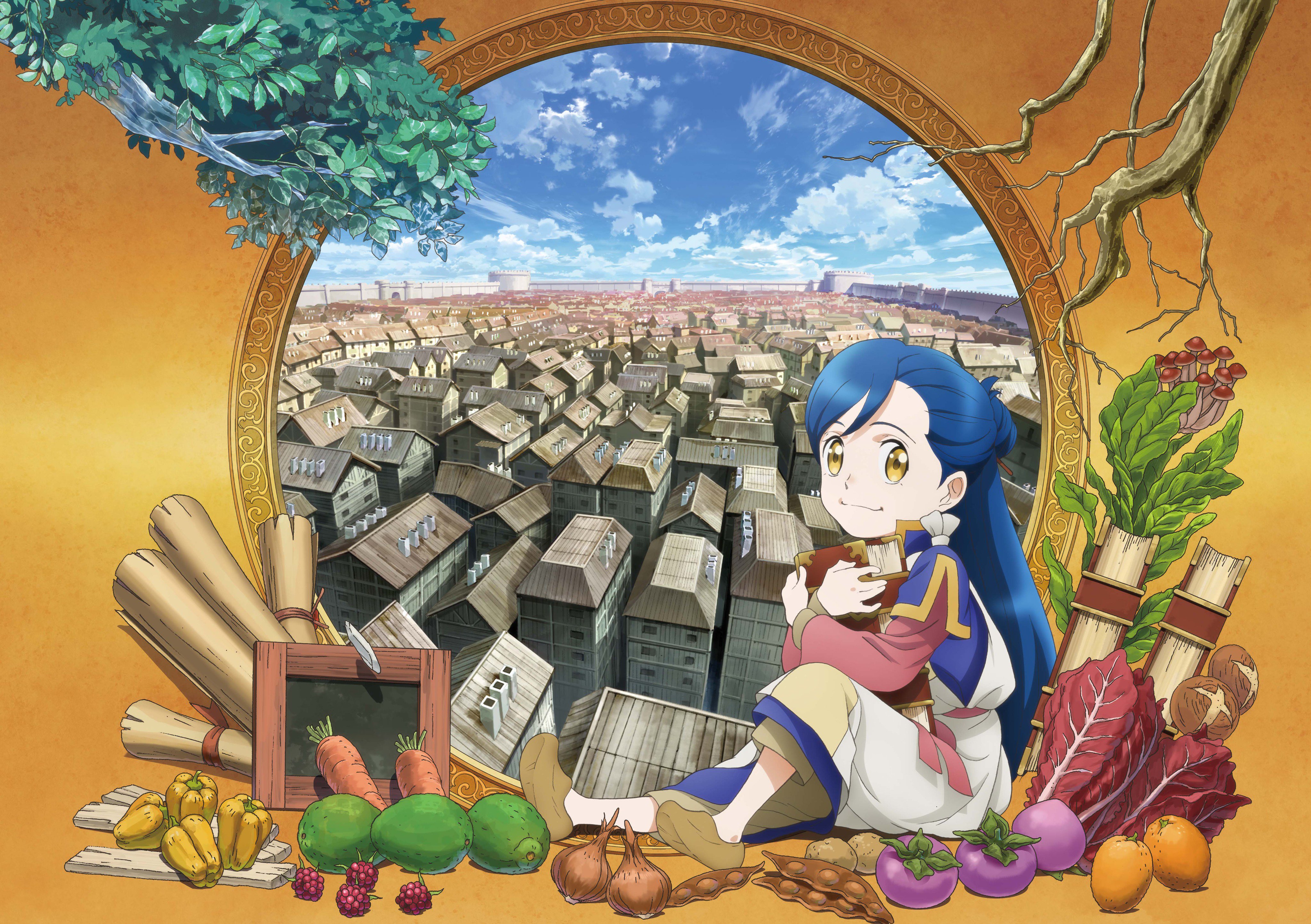 Urano Motosu loves books and has an endless desire to read literature, no matter the subject. She almost fulfills her dream job of becoming a librarian before her life is ended in an accident. As she draws her last breath, she wishes to be able to read more books in her next life.
As if fate was listening to her prayer, she wakes up reincarnated as Myne—a frail five-year-old girl living in a medieval era. What immediately comes to her mind is her passion. She tries to find something to read, only to become frustrated by the lack of books at her disposal.
Without the printing press, books have to be written and copied by hand, making them very expensive; as such, only a few nobles can afford them—but this won't stop Myne. She will prove that her will to read is unbreakable, and if there are no books around, she will make them herself!
[Source: My Anime List]
Thoughts about this anime:
Most isekai shows are plot-based. This means that the stories are very dependent on the development of the world and the events surrounding it.
Ascendance of a Bookworm sets itself apart by being a character-centered show. That's a good thing. It has really great characters and is paced very well, so that's not a problem at all. It is very underrated though so it won't be a surprise if you haven't heard of it before.
5. The Devil is a Part Timer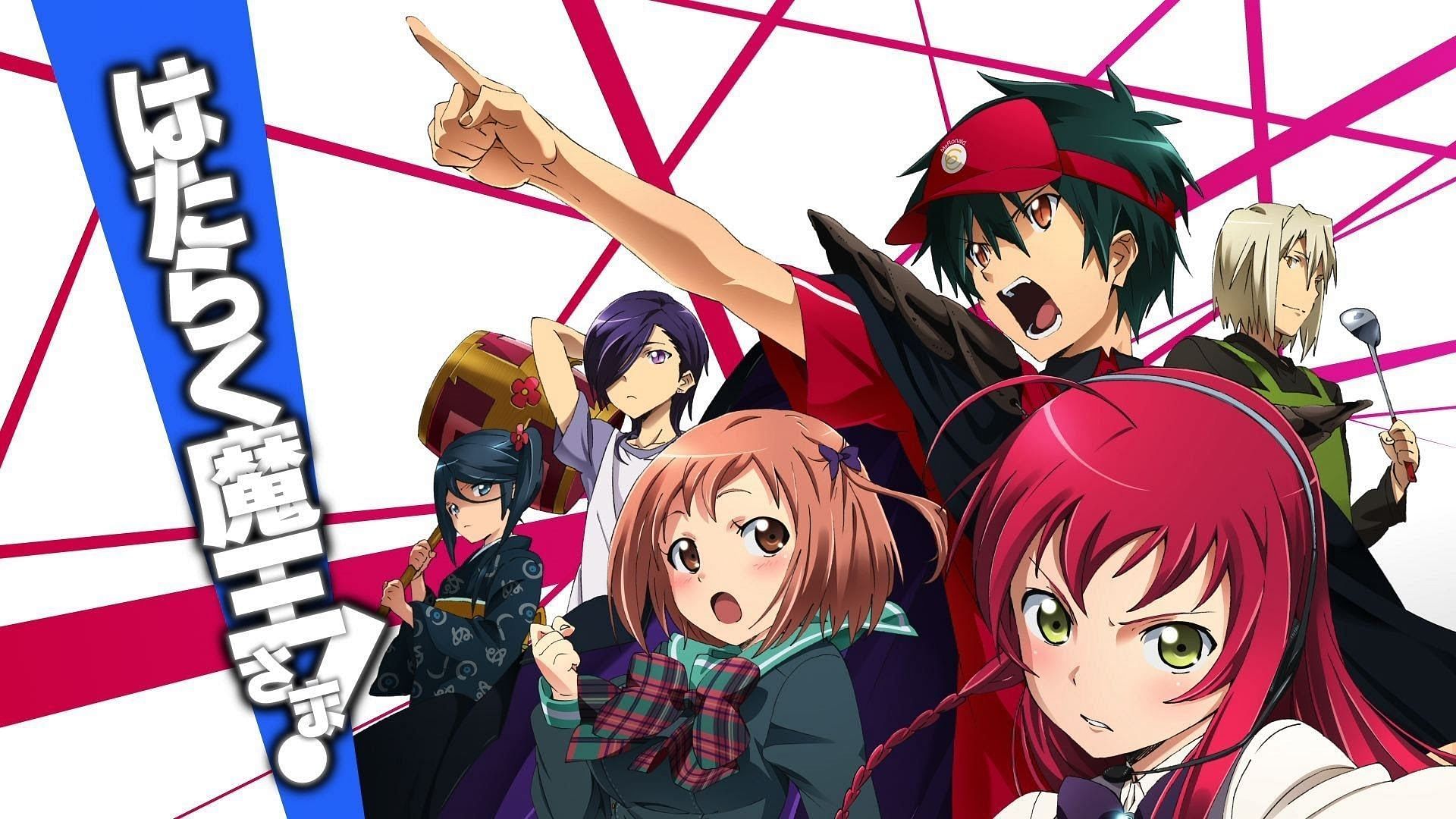 Striking fear into the hearts of mortals, the Demon Lord Satan begins to conquer the land of Ente Isla with his vast demon armies. However, while embarking on this brutal quest to take over the continent, his efforts are foiled by the hero Emilia, forcing Satan to make his swift retreat through a dimensional portal only to land in the human world. Along with his loyal general Alsiel, the demon finds himself stranded in modern-day Tokyo and vows to return and complete his subjugation of Ente Isla—that is, if they can find a way back!
[Source: My Anime List]
Thoughts about this anime:
The Demon Lord working in a fast food chain restaurant? Who would have thought? This show has one of the most interesting, surprising premises that I've seen. Thankfully, it lives up to first impressions.
The story is executed well, and the comedic moments are inserted properly, just so. It's not a barrel of laughs, but it doesn't have to be. It has a great plot, characters, and OST anyway.
4. Overlord
The final hour of the popular virtual reality game Yggdrasil has come. However, Momonga, a powerful wizard and master of the dark guild Ainz Ooal Gown, decides to spend his last few moments in the game as the servers begin to shut down. To his surprise, despite the clock having struck midnight, Momonga is still fully conscious as his character and, moreover, the non-player characters appear to have developed personalities of their own!
[Source: My Anime List]
Thoughts about this anime:
The basic premise of the show sounds a lot like SAO's, doesn't it? Still, it is much higher up the list as it brought many elements that are not seen in other shows before.
For instance, the skeleton main character? You best bet that this show helped popularize that. It also has a variety of interesting characters and a storyline that leans to the dark side.
3. Log Horizon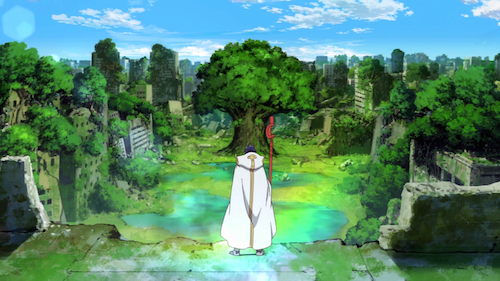 In the blink of an eye, thirty thousand bewildered Japanese gamers are whisked from their everyday lives into the world of the popular MMORPG, Elder Tale, after the game's latest update—unable to log out. Among them is the socially awkward college student Shiroe, whose confusion and shock lasts only a moment as, a veteran of the game, he immediately sets out to explore the limits of his new reality.
[Source: My Anime List]
Thoughts about this anime:
Log Horizon is well known and well loved, and it has a premise that is not unlike others before it. What makes it more surprising is that it does a variety of things really well.
it leans heavily on dialogue, unlike its counterparts that lean towards straight action
it is more of a show marketed towards kids
the first arc is misleading and will confuse you concerning the point of the story. This makes for a surprising twist
players can respawn an unlimited amount of times. This makes it considerbaly different from others like it.
2. Drifters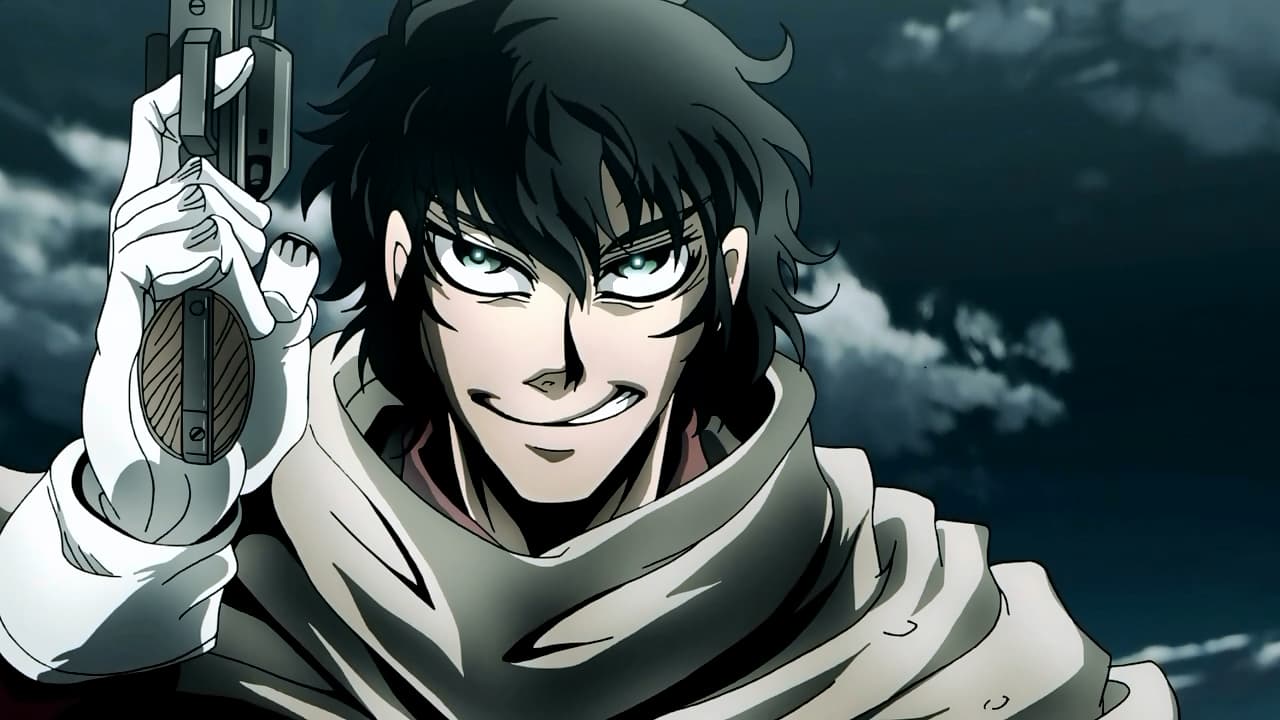 At the Battle of Sekigahara in 1600, Toyohisa Shimazu is the rearguard for his retreating troops, and is critically wounded when he suddenly finds himself in a modern, gleaming white hallway. Faced with only a stoic man named Murasaki and hundreds of doors on both sides, Toyohisa is pulled into the nearest door and into a world completely unlike his own.
[Source: My Anime List]
Thoughts about this anime:
Have you ever wondered what it would be like to have different heroes all together at the same time? Wonder no more. Drifters does exactly that. That makes for a really fun and exciting story.
Interestingly, those who seem as heroes at the beginning begin more to be like anti-heroes as the show progresses. Every character is done and portrayed well, and you get quite the variety.
1. The Time I Got Reincarnated as a Slime
Thirty-seven-year-old Satoru Mikami is a typical corporate worker, who is perfectly content with his monotonous lifestyle in Tokyo, other than failing to nail down a girlfriend even once throughout his life. In the midst of a casual encounter with his colleague, he falls victim to a random assailant on the streets and is stabbed. However, while succumbing to his injuries, a peculiar voice echoes in his mind, and recites a bunch of commands which the dying man cannot make sense of.
When Satoru regains consciousness, he discovers that he has reincarnated as a goop of slime in an unfamiliar realm. In doing so, he acquires newfound skills—notably, the power to devour anything and mimic its appearance and abilities. He then stumbles upon the sealed Catastrophe-level monster "Storm Dragon" Veldora who had been sealed away for the past 300 years for devastating a town to ashes. Sympathetic to his predicament, Satoru befriends him, promising to assist in destroying the seal. In return, Veldora bestows upon him the name Rimuru Tempest to grant him divine protection.
Now, liberated from the mundanities of his past life, Rimuru embarks on a fresh journey with a distinct goal in mind. As he grows accustomed to his new physique, his gooey antics ripple throughout the world, gradually altering his fate.
[Source: My Anime List]
Thoughts about this anime:
When people write anime main characters in isekai, they usually become heroes or villains. But who gets reincarnated as a slime?
That alone makes this top the list of 20 most surprising isekai anime to watch. However, that's not all there is to it. This premise alone goes on to give viewers many other surprises!
---
Do you agree with the ranking? What are the 20 most surprising isekai anime to watch today, in your opinion?
Let us know in the comments section below!
Share this list with your friends and make plans to watch the 20 most surprising isekai anime to watch today!
Want more?
Subscribe and follow us on our socials and we'll be sure to update you on the new releases in the anime and manga world!
Join our facebook group here